Bourtzi: A picturesque landmark of Nafplio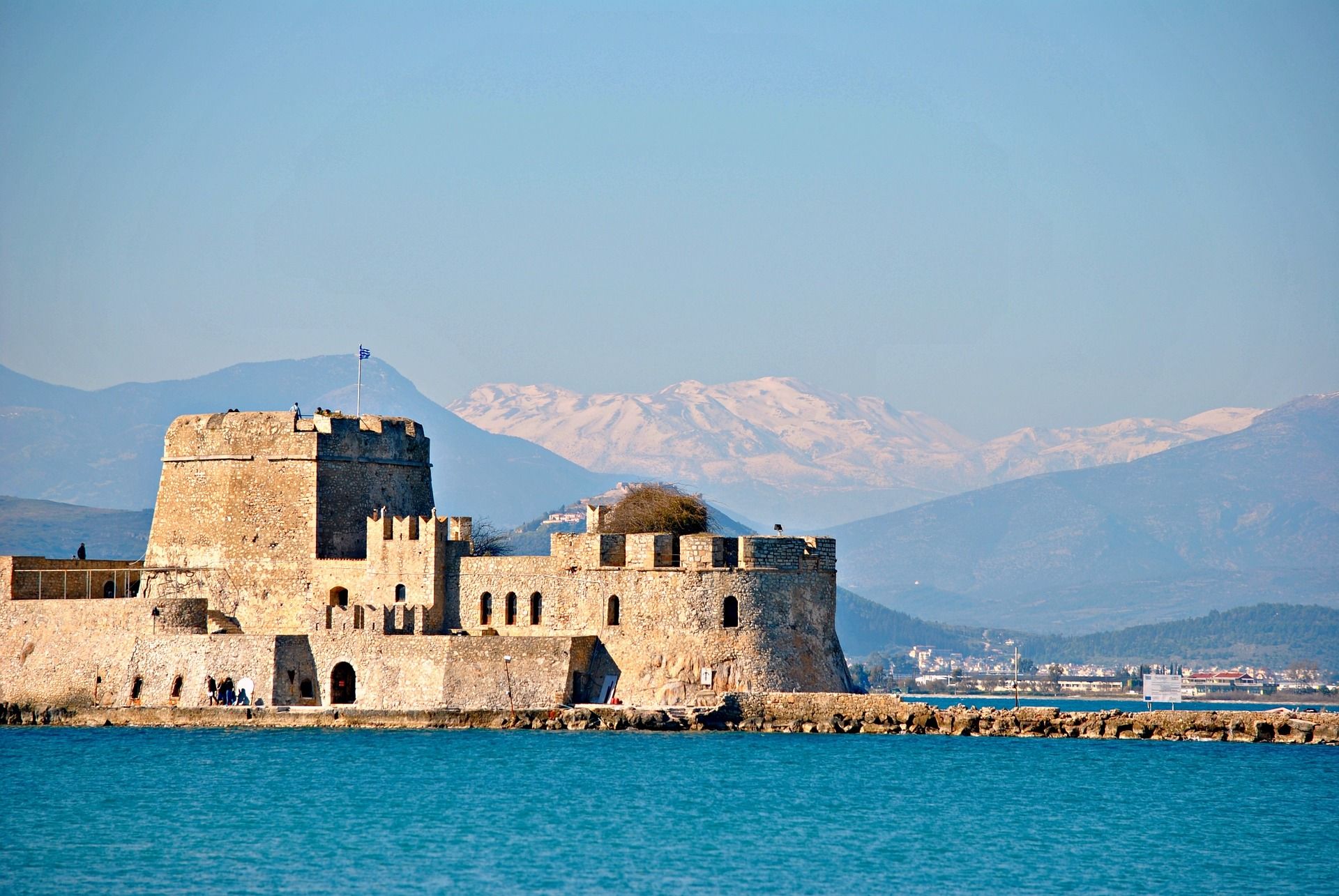 If you have already been in Athens for a few days and you want to make a daily trip, Nafplio is an excellent choice. I have visited Nafplio many times since it is a destination for all seasons. It is considered as one of the most romantic towns of Greece. There is no need to wander in the old part of the town for hours; Nafplio will capture your heart at first sight!
Do you know that this town was the first capital of the newly born Greek state?
Even if you don't know what has happened in the past, you can realise the glorious history of this town.
Even today the Frankish, Venetian, and Turkish conquerors make their presence through the buildings with their own unique architecture. Nafplio is a seaport town crowned by majestic Venetian castles. Bourtzi is one of the landmarks of Nafplio and one of the most photographed places of Greece. When you see this fortress from far away it seems that it is floating in the middle of the harbour of Nafplio. Its first name was Castello dello Soglio. This Venetian fortress is located on the islet of Agioi Theodoroi (St. Theodoroi). The Venetians started to build it in 1473 in order to protect themselves from the pirates of the Mediterranean Sea. Because of the Italian engineer Gabelo, who undertook the building of the castle (shaped like an irregular hexagon), its first name was Italian. However, the name that finally prevailed finds its roots in the Turkish language. "Bourtzi" in Turkish means "œIsland - Fort". The form and the use of this famous castle has changed through the time. Initially, it offered housing to the Greek government twice. The Bourtzi was active as a fort until 1865. Later, it was also the residence of the executioners who carried out the death sentences on the prisoners of Palamidi. In 1935, it was transformed into a luxurious hotel. Nowadays, the Venetian castle hosts various cultural events and music festivals during the summer.
What are you waiting for?
Take a taxi-boat, which regularly departs from the harbour front promenade.
Crossing over the few metres that separate it from the coast, you will reach Bourtzi within 10 minutes.
While you are on the island, its story will unfold in front of your eyes and you will enjoy a breathtaking view of the old town.
Can you answer the dilemma?
Be part of a postcard by visiting Bourtzi or admire it from afar while standing at the port of Nafplion?