A 2-day trip to Delphi & Meteora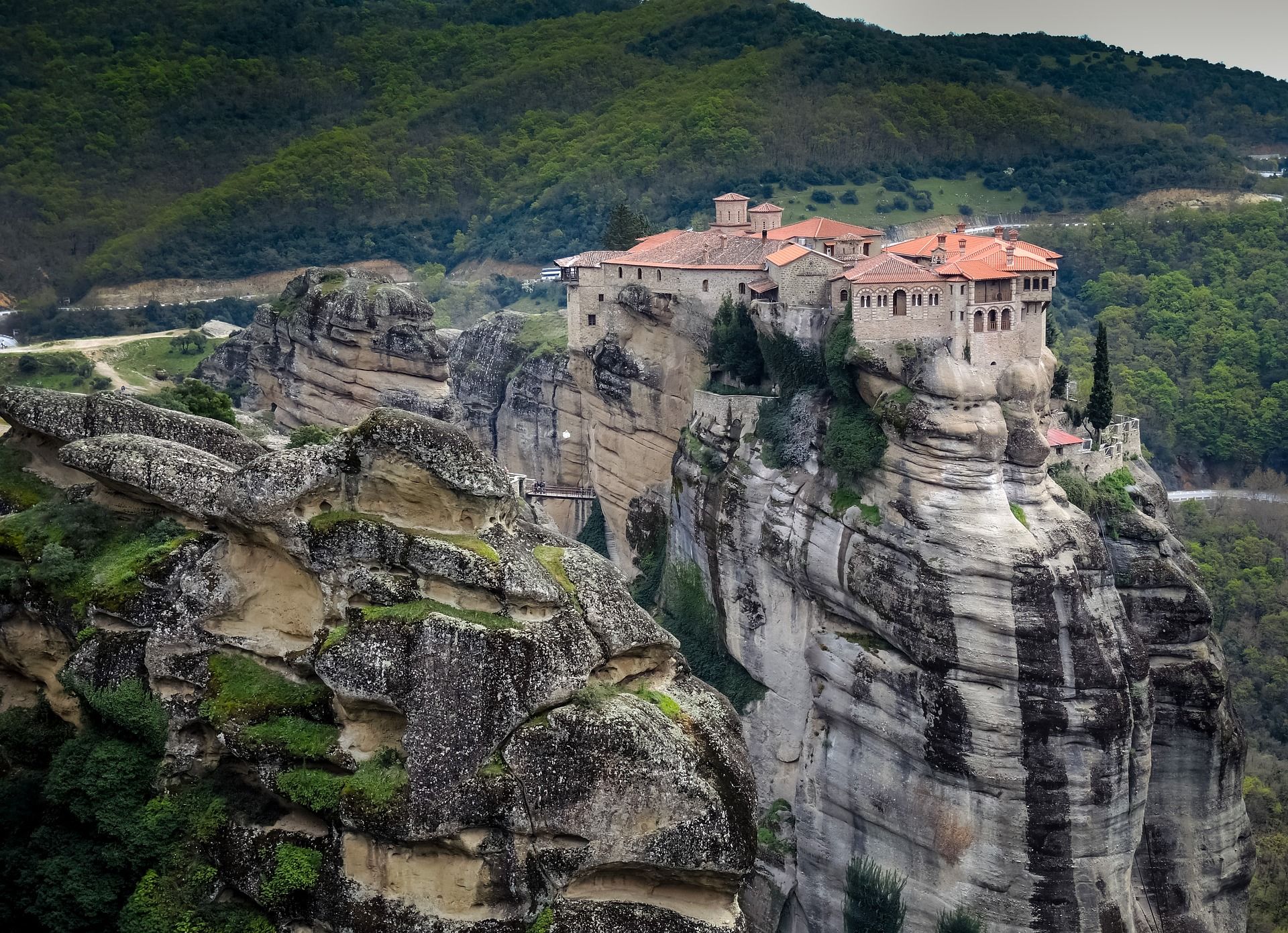 The more you visit Greece the more you begin to realize how many possible 2-day or 3-day trips there are for you make. And as soon as you know that, you will think that there are so many beautiful places you need to visit but there is no time.
That is why we already have a recommendation for your first 2-day trip to Delphi and Meteora. So rent a car and get ready to experience some gorgeous scenery.
You will begin your journey early in the morning and in a short time you will find yourself driving on a very provincial road that leads up to mountain Parnassos, where you will see a full-on green scenery with trees, bushes and birds singing. Amazing. Soon after that is Arachova which is one of the most popular winter destinations for Greeks.
Your trip will begin from Delphi; discover the Sanctuary of Apollo and the rest historical monuments. Then pass through the traditional small towns of Amfissa, Lamia, and Trikala. Relax for a night, wear your athletic shoes and visit Meteora. A full 2-day-trip
First stop Delphi:  After only 2 hours driving from Athens you will arrive at your first destination. Delphi is the place where in ancient Greece it was believed to be the center of the world. The archaeological site of Delphi is one of the most important historical sites in Greece where a number of rich treasures have been unearthed. At Delphi, for centuries, it was located the supreme oracle of the ancient Greeks, which was the religious and spiritual center. There is also a museum where most of the exhibits are, along with information about the rich history of the place. Delphi is one of the most popular destinations in Greece for someone who loves history and natural beauty.
Next stop Meteora: A jaw-dropping experience! Immense, serene, extraordinary, magical and spiritual are some of the words that I can describe that place. Only six has made through all of these years but they are still astonishing abbeys built at the top of Meteora rocks, at a maximum height of 1200ft. Meteora is a holy place where Christians all over the world go to pilgrimage. Don't forget to ask the local monks how these monasteries were built, which material they needed and how much time took each abbey to get constructed.
We are talking about a trip that's definitely worth making, a life changing experience that only a few people get to have. So why waste any more of your time? Go on and book a ticket!