The remarkable Ancient Theatre of Epidaurus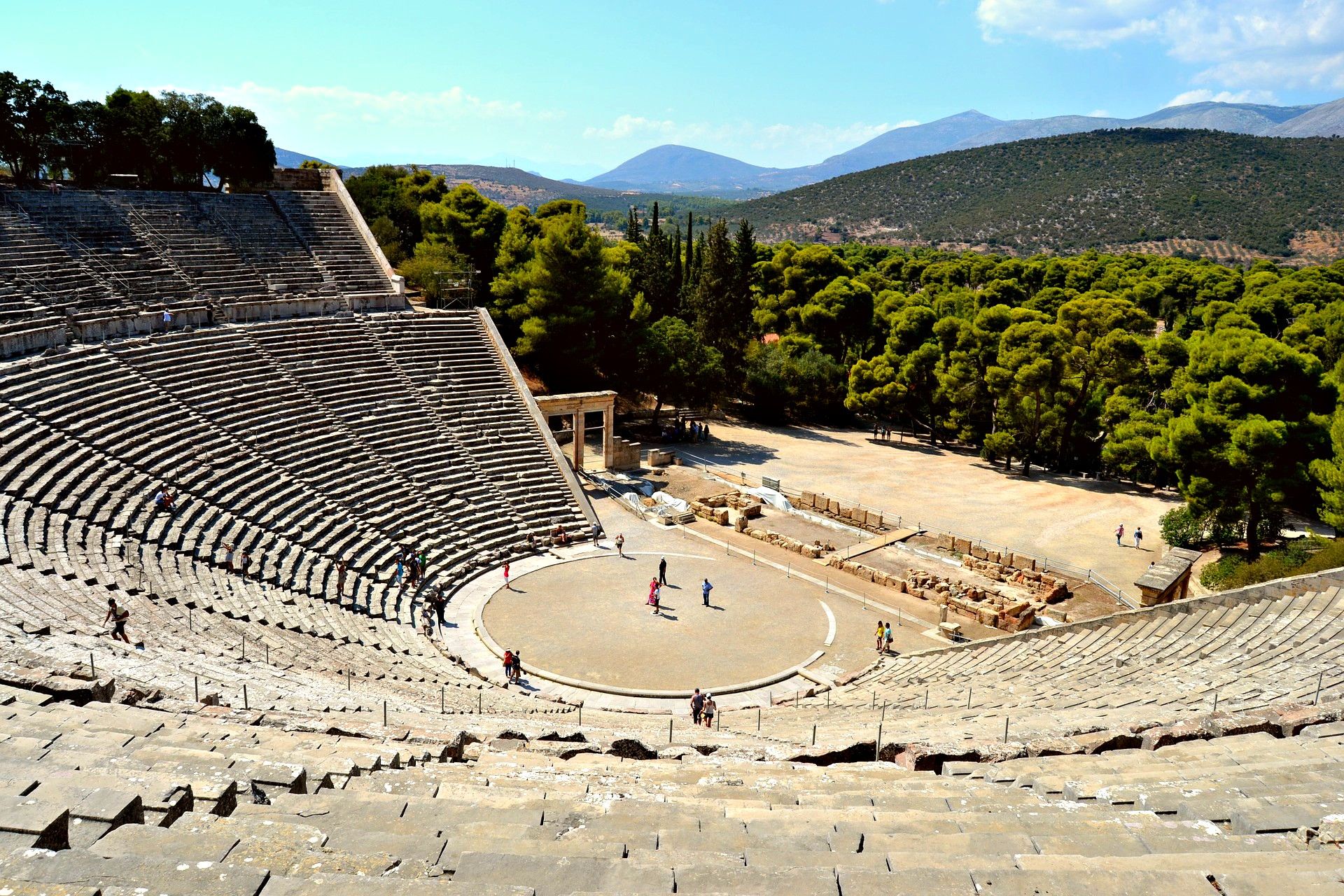 Sightseeing in Greece is an activity that never ends. There are so many monuments and historical places one can visit that there is literally no time. The Ancient Theatre of Epidaurus is one of the most known ancient theatres in Greece and it would be a shame to be in Greece and not go there. This theatre In fact it is considered to be the most aesthetically pleasing ancient Greek theatre while also providing perfect acoustics. The unique characteristic it has is that spectators in the back rows have been known to hear comedians on stage without any amplification.
The theatre is located in the Greek city of Epidaurus and more specifically on the southeast end of the sanctuary, which is dedicated to the ancient Greek God of medicine, Asclepius. It was built in the 4th century BC by Polykleitos the Younger and it has a long and rich history; due to the many events it has hold through the years. The theatre hosted music, singing and dramatic games that were included in the worship of Asclepius. But there is a part that not so many people know about. The Ancient Theatre of Epidaurus was also used as a means to heal patients, since there was a belief that the observation of dramatic shows had positive effects on mental and physical health.
There are so many myths and information linked with this theatre, but anything you read or hear it can'epit compare to the feeling you will get once you visit it in person. Today there many theatrical dramas held there, so if you are one of the lucky ones to watch one, you will immediately understand why this place is so unique. You should definitely try to combine your sightseeing with an actual theatrical play, it is truly a magical experience!