Zante and the Blue Keri Caves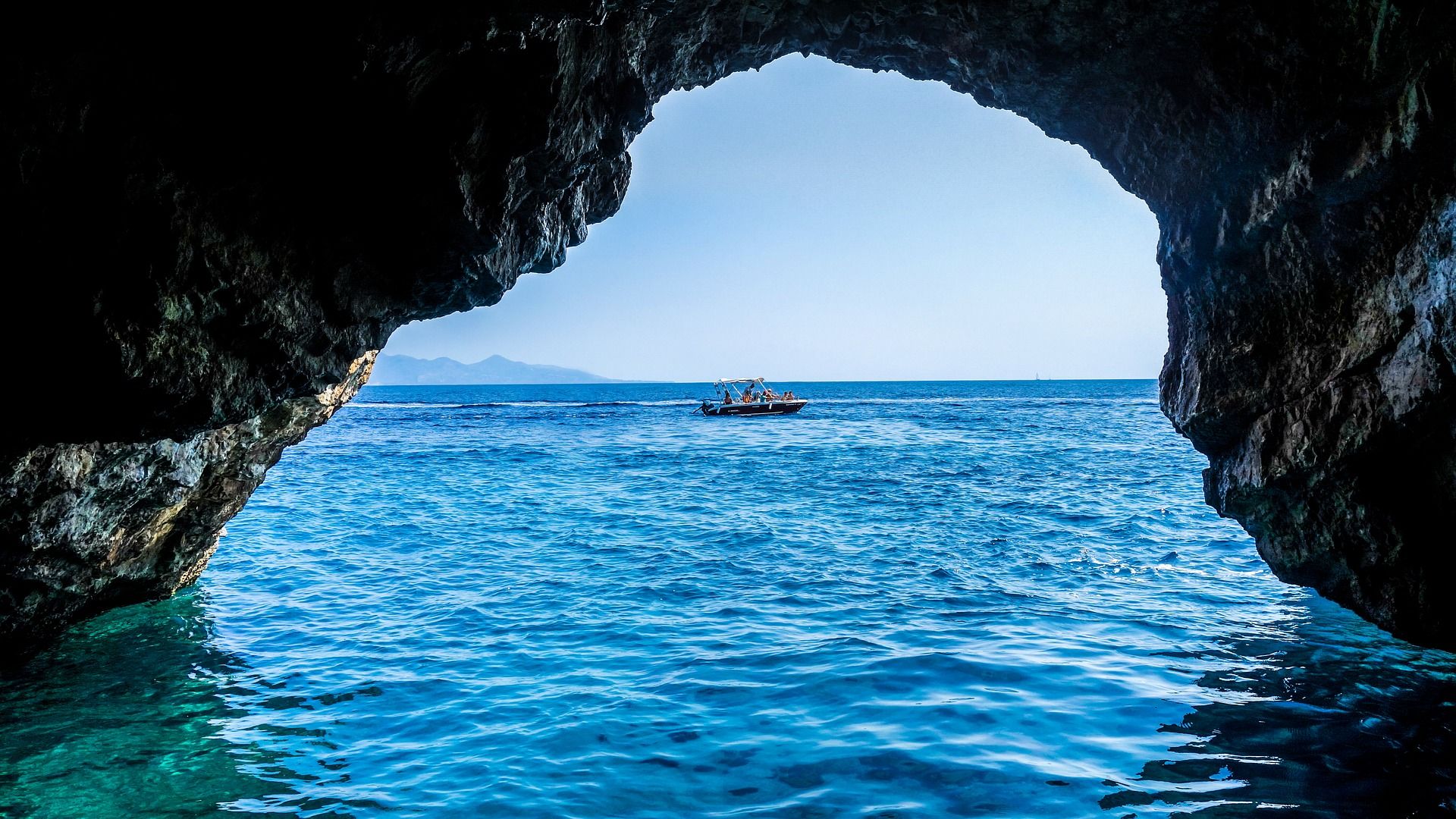 Zante or Zakynthos is one of the most beautiful islands of the Ionian Sea. It is also one of the most popular Greek islands and for a lot of good reasons! Some of the most crystal clear waters with a rich underwater sea life are found in this island. There are many mentionable sites in Zante that I can talk about, such as the famous shipwreck which is one of the most spectacular and out of this world thing you will see.
Well, Zakynthos has much more to offer to a visitor. Let's talk about the Keri Caves, I am sure most of you have heard about this wonder of nature, this "eye candy" if you will, but do you  have the information that will make you want to book a ticket right now?
The amazing Keri Caves are not only unique but also somewhat difficult to get to. They are located in the south-west area of the island and you can only access them by sea, with either a private boat or a tourist excursion. Β 
Once you get there you will see many caves in different shapes, others so small that you can just fit inside by swimming and others that are big enough to enter with a boat. And some have even a name, such the Blue Caves, the Bat cave, the Seal Cave. The color of water frequently takes a blue-green color from the reflections of the sun, and several times takes a silver color. The least I can say is that it's breathtaking.
Also, the fact that the sea there is very deep makes it much easier for the boats to reach very close to the caves that are overtopped by cliffs. And you can also stop for a while to get some rest and sunbathe in one of the nearest beaches.
Soon enough though I recommend you get up and continue your adventure with Mizithres. What is that you may ask?
Mizitres are two crags very close to the cliffs that form a small beach of very fine sand reachable only by boat. Looking at them for a while and you might notice that one of the two crags has a crack.
And that leads me to my tip: Go and swim there! It's an experience you will never forget! Plus you will see so much starfish live down there.
I can keep on and on about Zante, the combination of the mountainous landscape, the astonishing precipices and the full of mystery caves, makes this area a paradise for everyone!