Winter sailing in Greece is truly a unique experience!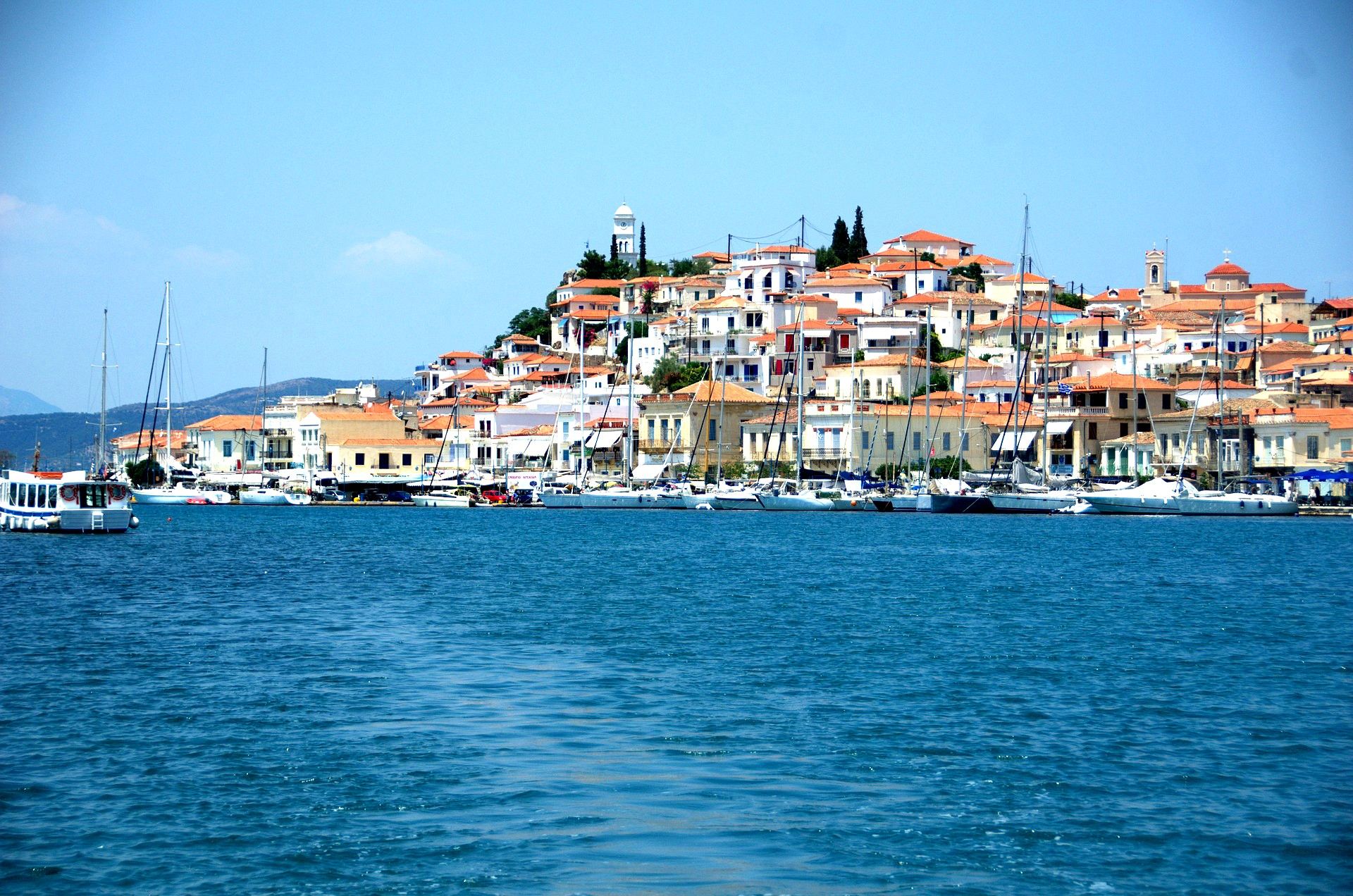 On the sweet days of winter, escape your everyday life and get away in the nearby islands of Argosaronikos!
Sail your sailing boat while enjoying the calm during the Alkionidon period. Let your mind travel and surrender to the tranquil beauty of the natural landscape and the tranquility of everyday life on the Greek islands. Now is the most appropriate time to discover the real Greece: spend the day with a local breakfast in a traditional café, taste the authentic Greek cuisine in one of the small taverns and become part of the real daily routine of the Greek islands away from the summer noise.
Poros should definitely be your next destination. As you enter the harbor, admire the city of the island that is built amphitheatrically on two hills. Its archaeological museum hosts significant exhibits from the Mycenaean to Roman times, as well as findings from ancient shipwrecks discovered in the Argosaronic Gulf. Look for the ruins of the Temple of Poseidon in the northern part of the island. The Athenian orator Demosthenes committed suicide here drinking a poison hunted by Philip of Macedonia.
Four kilometers east of the town of Poros, you will find the most impressive religious monument of the island: the Zoodochos Pigi Monastery built in the 18th century. It is surrounded by high walls without openings, while thirty cells survive to this day. Visit the monastery's library, where you will be impressed by the rare collection of ecclesiastical books and patriarchal codes of hundreds of years.
Do not forget to drink from the source water known for its healing properties.
As your journey ends take the kayak to Galatas and visit the famous Lemon Tree. Enjoy the magnificent views of the island from there. Departing from Poros, take a stroll to the nearby islets: Bourtzi, a fortress of the Byzantine Admiral Nasar; Mois with the shipwreck from the Mycenaean period and Daskalio with the chapel dedicated to the Virgin Mary.
Without a doubt this adventure will make your winter feel like a carefree summer!