Experience the "water of life" in Loutraki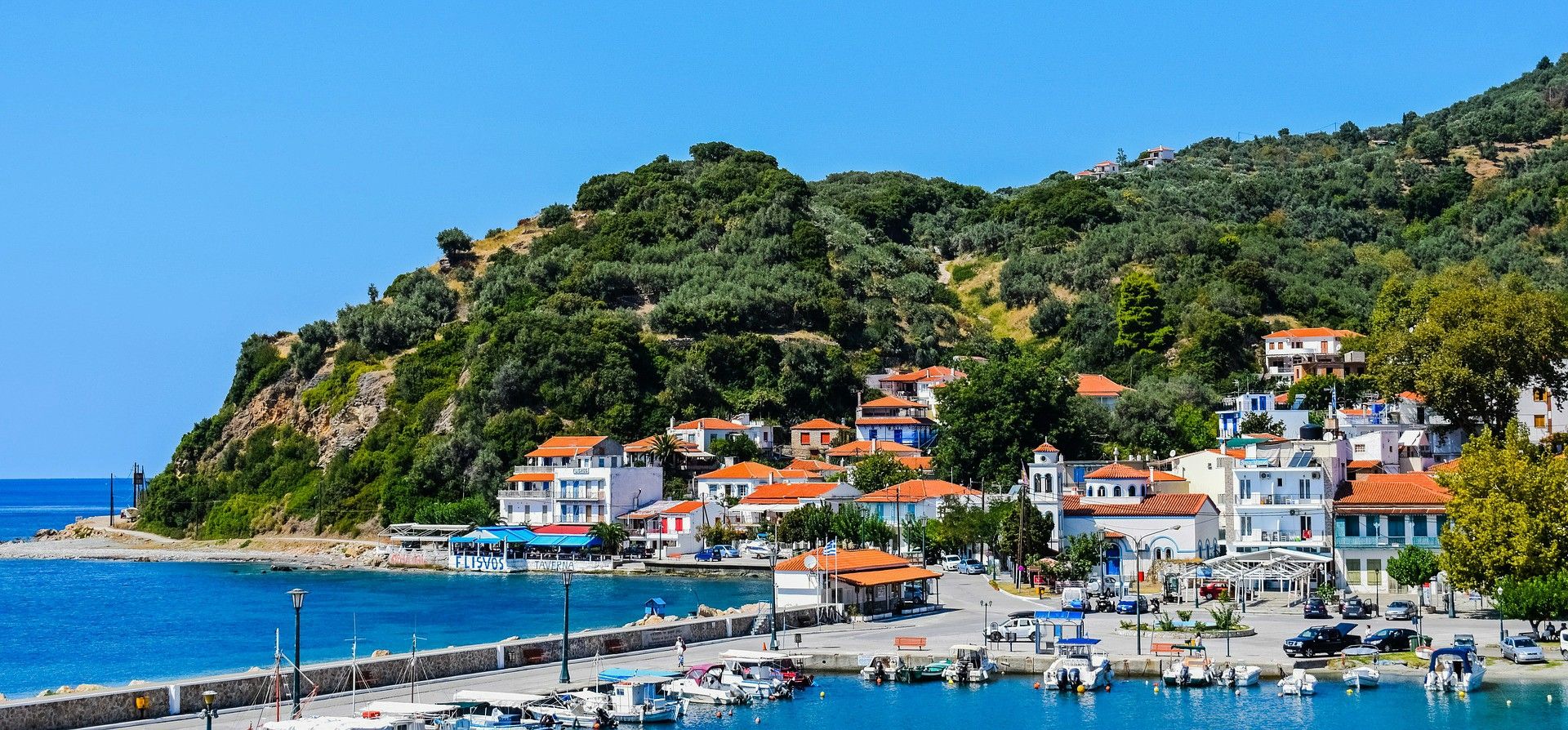 In Peloponnese, which is just an hour from Athens, by car or suburban, Loutraki awaits you. In the oldest spa town of Greece - now connected to the famous Casino - you bet on the power of thermal water and get out. I am talking about a modern seaside town, with a healthy climate, full of life all year round. A state-of-the-art spa, endless streets with cafes and restaurants, a wonderful beach, squares, belle epoque aesthetic hotels, palm trees, waterfalls ... All this is Loutraki, and even more. Even on a one-day excursion the enjoyment is guaranteed.
The spa baths of Loutraki have been known since antiquity when the city was called Therma, in honor of Therma Artemis. And during the 1950s, 60s and 70s it was a popular holiday center for Greek and foreign visitors. The area is also known for its natural mineral waters.
That is why, even though there are so many things worth seeing and doing in Loutraki but right now I want to focus on the water of "life"!
Like the Spartan warriors who, according to Xenophon, came here to renew after the battles, you too will be rejuvenated by the power of the healing waters. The legend says Artemis protected springs. Perhaps for this reason, in the antiquity, but also since 1914, when the spa was established, the properties of Loutraki water are unique: minerals, divine and bicarbonate ions offer the relief and revitalization that you need.
Must do in Loutraki: Thermal Spa! It is a trip to luxury!
Visit the Loutraki Municipal Hydration Hospital for a rejuvenating experience. With its luxurious facilities and the iconic "luxury baths" building of 1855, it holds up to the standards of a typical luxury spa. Just picture it: pools with hot water, sauna, steam bath, mud therapy, massage, hydromassage baths, volcanic stone therapy, yoga. In this corner of the Peloponnese you will find your wellbeing!
This time of the year, with the weather getting colder and colder what would b more ideal than steaming away in a hot bath that is actually perfect for your health? Well, in my opinion only a few things can beat that, so why don't you just buy a ticket to Loutraki and see the wonders it can do for yourself?