A romantic getaway in Nafplio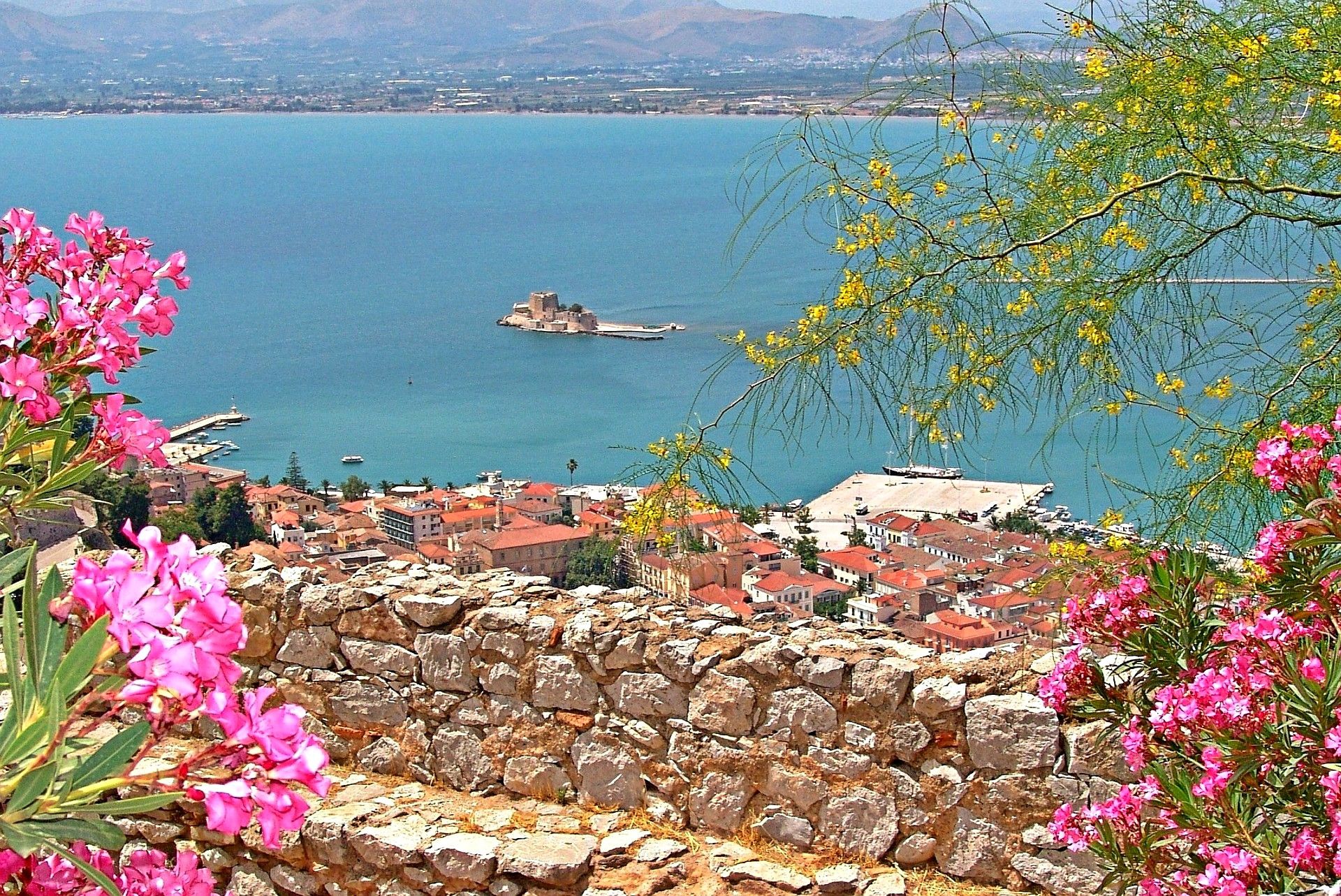 If you have any special occasions coming up but you don't want to spend the day in Athens then Nafplio is the city for you. It is a very popular destination that Greeks choose for their weekend getaways, it is only a 2 hour drive from Athens, it belongs to the Peloponnese peninsula and it is among the most beautiful and romantic cities in Greece.
This city is small but it manages to fit in so many narrow paved streets, a port and a little island, a medieval castle that in order to get to you would have to walk up 900 steps and an overall magical atmosphere that makes you feel euphoria.
Did you know? Nafplio was the first capital of Greece. Its beauty, culture, history and tradition it is what characterize this wonderful city.
When walking the streets of Nafplio you will keep seeing small shops selling all kinds of handcrafted things and clothes but also shops with traditional products and restaurants offering local cuisine. The old Town will make you believe as if you just made a trip to the past. On a hill above Nafplio, there is the fortress of Palamidi from where you can have an incredible view to the sea.
Nafplio is really a magical place, no wonder so many people who visit it end up going back and some even living there forever. Only if you go there and let yourself wander around the city, giving it the lead to guide you around and unravel its true beauty, you will understand those people that believe Nafplio to be one of the most beautiful cities in the world.