The legend of Zonar's Cafe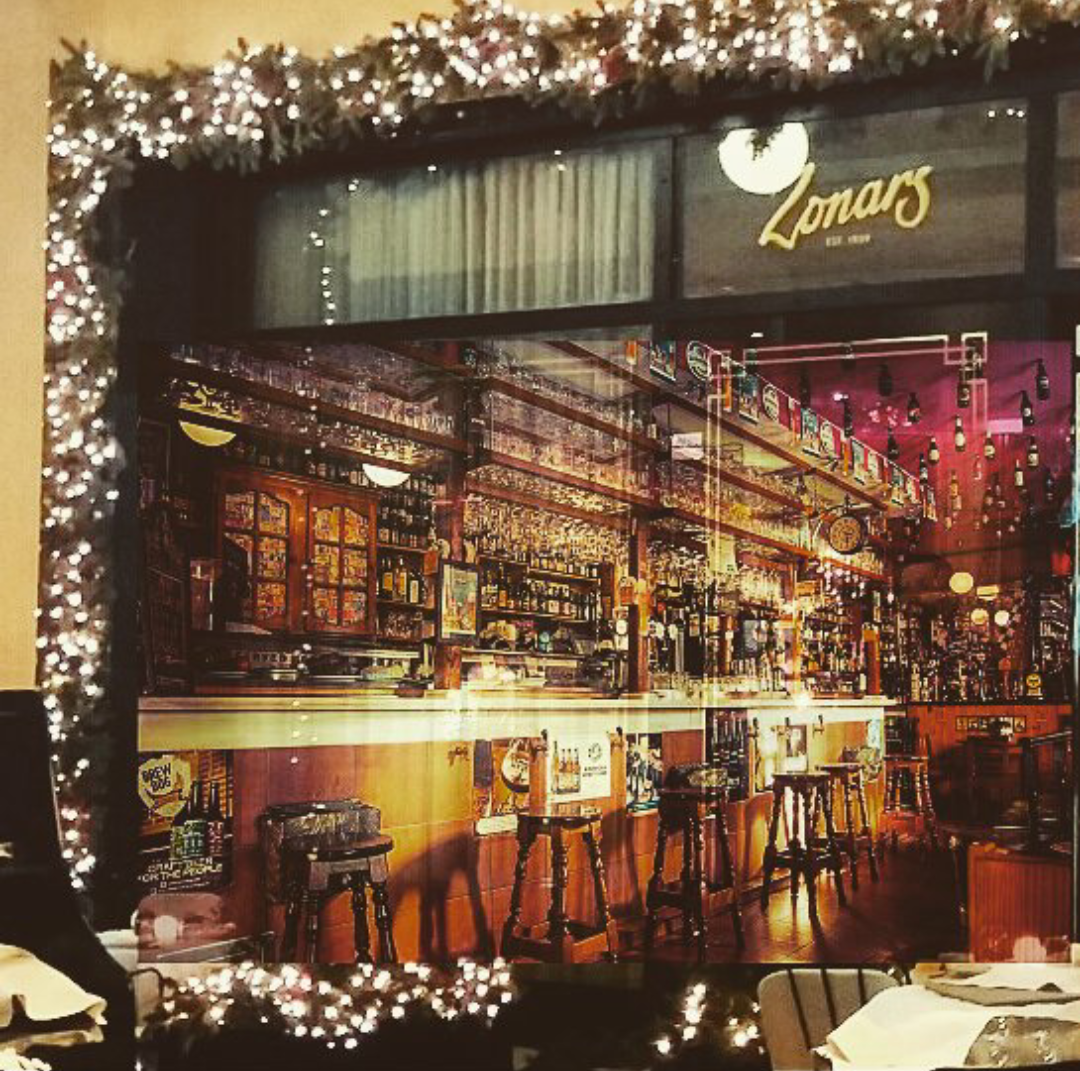 Greek cafés, like coffee shops all over Europe, have always been a social institution. They were connected with the life of the New Greek and were the center of social and cultural life in Athens. Their clientele included many celebrities of the arts, literature and politics. There artistic groups were formed, ideas were exchanged and new trends in literature and art were being promoted. It was also a meeting place for political debates, but also a political confrontation. The cafeterias of Syntagma Square constituted the preferred center for the consultation of voters and their politicians, and they were considered to be "the precursors of the House".
Zonar's, is one of those cahes. In fact it is one of the most historic café-patisseries in Athens. It is located at the junction of Panepistimiou and Voukourestiou streets and more specifically at the former Megaron of the Army Equity Fund.
The cafe was founded in 1939 by the Greek expatriate Karolos Zonas, a businessman born in Eastern Thrace and the opening of the Zonar's took place in August 1940. It was so special that the author, Dimitris Psathas, described it as "the most luxurious confectionery in Athens, type the same to the biggest and most beautiful of Vienna".
More specifically the entire building complex, where Zonar's is housed, has been designated since 1994 as "a preserved historic monument of Athens" and "a sample of the architecture of the public buildings of the interwar period".
Just imagine it! The wooden linings, creations of Athenaeus & Varagis, chandeliers, crystals and mirrors, expensive dinner sets and linen tablecloths gave Zonar's a feeling of grandeur and pleasant environment.
Fun fact: Coca Cola came especially for Zonar's in barrels straight from America, while Athenians first tasted "Chicago" ice cream.
The café-pastry shop was for many decades a part of everyday life in the center of the city and it was a favorite place of political, artistic and secular Athens, even in the years of Occupation. In particular, from 1950 until the death of Zonas (1968), Zonar's had experienced great glory.
Zonar's today may not be as glorious as it used to but it still has regular costumers from the circle of writers and artists. Zonar's is still the historic hub of Greek politicians and intellectuals of the past century and you can really have a taste of how Athens used to be just a few decades ago just by drinking your morning coffee at Zonar's