Sounio and the Temple of Poseidon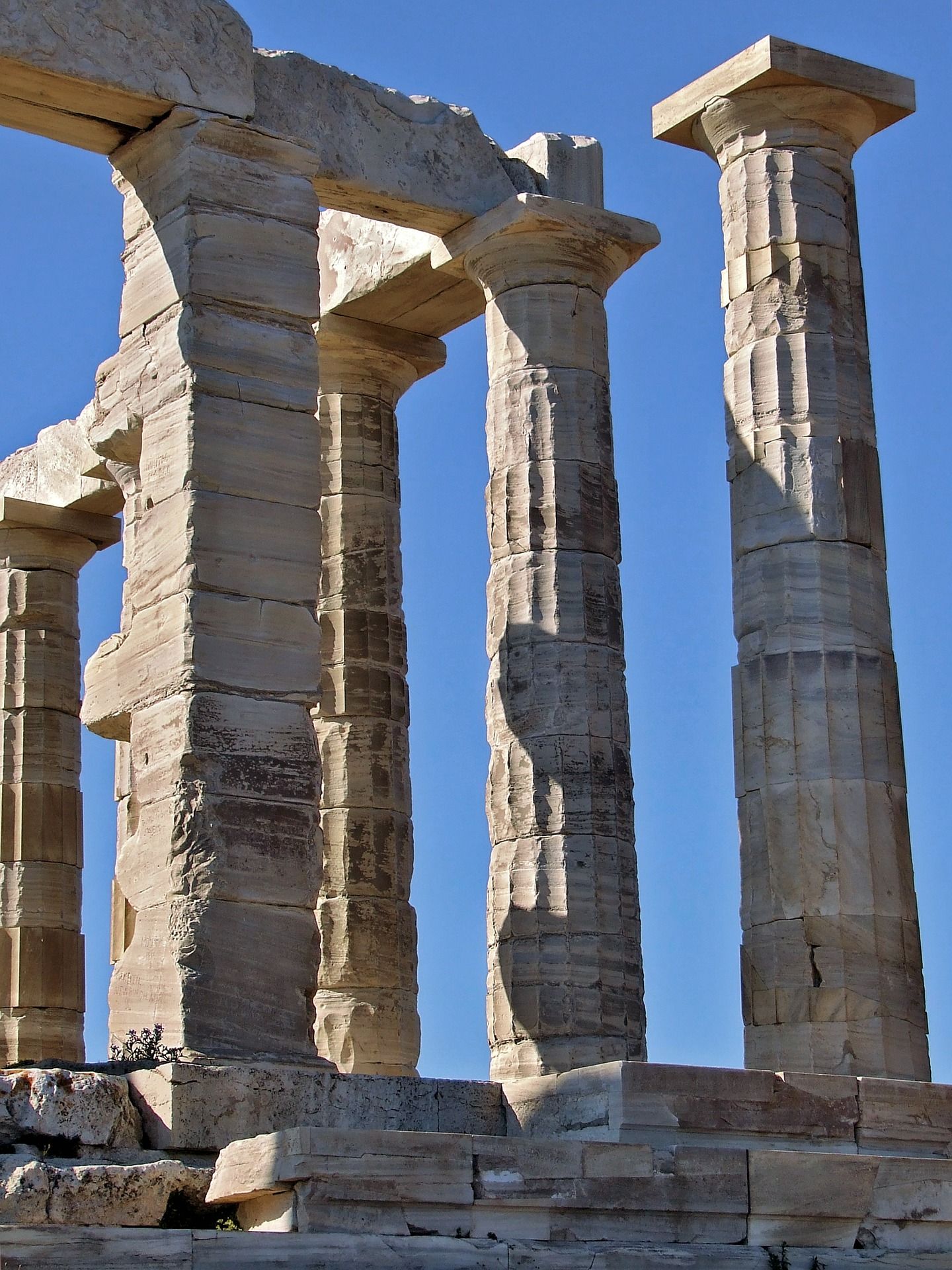 The next time you'll visit Athens and you have an extra day you can we advise you to rent a car and go visit Sounio.
Cape Sounio is the southernmost tip of Attica and its less than to hours out of Athens.  Sounio is almost among the most visited places near Athens where people can do so many different activities and have fun. Specifically, the site is a popular destination for a half-day- trip for sightseers who want to visit the well-known ruins and learn more about the ancient history of Greece.
Tip: Most people who go there can also watch the sunset form the top of the of the mountain and get the most amazing pictures. So, don't miss your chance ;)
Without a doubt there are people who love food more than ruins, so if you are one of those don't worry. There are plenty of different taverns and restaurants where someone can taste traditional Greek cuisine.  Another unique experience for someone who visits Sounio for the first time is the night life. There are so many places where people can have a drink or hang out with locals. Sounio is a favourite place where Athenians have built their summer or weekend homes, so it is a place where even the cold period of the year people use to visit. It's one of the most favourite destinations not only for tourists but also for Greeks.
The Temple of Poseidon
Before you visit this amazingly beautiful place, you need to know that it has a lot of history behind it. Well, like most places in Greece.
So, Cape Sounio is a place where the ancient Greeks built Temples dedicated to the Gods of the Town. The main Temple was devoted to Poseidon, who was The God of the sea.  The Doric order Temple of Poseidon sits above the sea on the tip of the mountain and was built the 5th century BC. The Temple is on a significant strategic point where the ancient Greeks protected and controlled the sea passage to the Aegean Sea and Piraeus, the Lavrion peninsula and the central port. This enabled Athenians to negotiate with the wealthy silver miners and became a leading power in the 5th century BC.
Need to know more? Then go there and the energy of the place as well as the locals there will tell you everything you need to know.