Chalkida may not be bronze but it's definitely golden!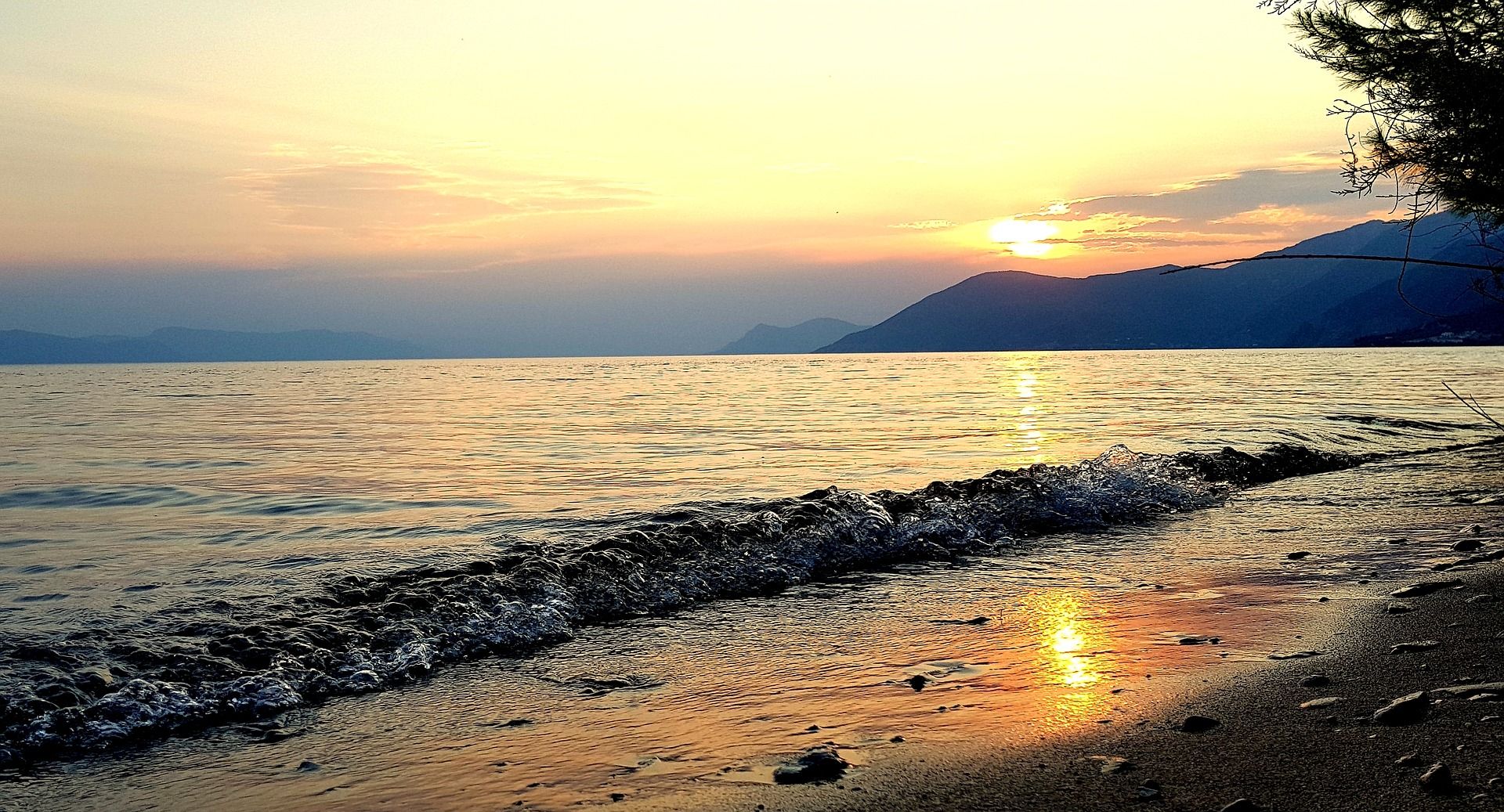 So you are feeling ready to go on a little excursion, on an island maybe, but Mykonos or Santorini feel kind of too mainstream? Don't worry there is a little golden place next to Athens waiting to accommodate you. I am talking about Euboea or Evia island and its capital city, Chalkida of course! The city gets its name from the Greek word chalkos which means copper. People used to believe that bronze was produced in the area, but there is no trace of any mines as we know today.
If you are already in Athens then Euboea is a charm to get, as you can have access to this lovely island just by crossing a bridge. Don't you worry though, as soon as you get through that bridge and onto the island you won't even remember that you are so close to Athens. You will just feel the cosmopolitan and very delightful vibe this place has to offer. It is just 45 minutes on your car you will enter a new world.
And when you go there, you may notice something strange about the waters. This kind of mysterious waters or as the locals very rightfully call them mad waters are unlike anything you've seen before.
Any local will tell you that the water for six hours are moving north, and for another six hours are moving south, there is also an eight-minute interval between the six hour cycles during which the water stay completely still. The position if you want to get the full view of this phenomenon is from the Negroponte Bridge that overlooks the Evripos Channel.
The œmad waters and their behavior is something that has caused an intense interest towards it either from an astronomical and geophysical perspective or also from a philosophical one. The reason for that is that during a lunar month the waters do not perform their normal activity, it's like they don't follow any law of nature.
So what is really going on? Is it a true mystic phenomenon? You have to go there, see for yourself and decide!