Arachova "The Snow Queen"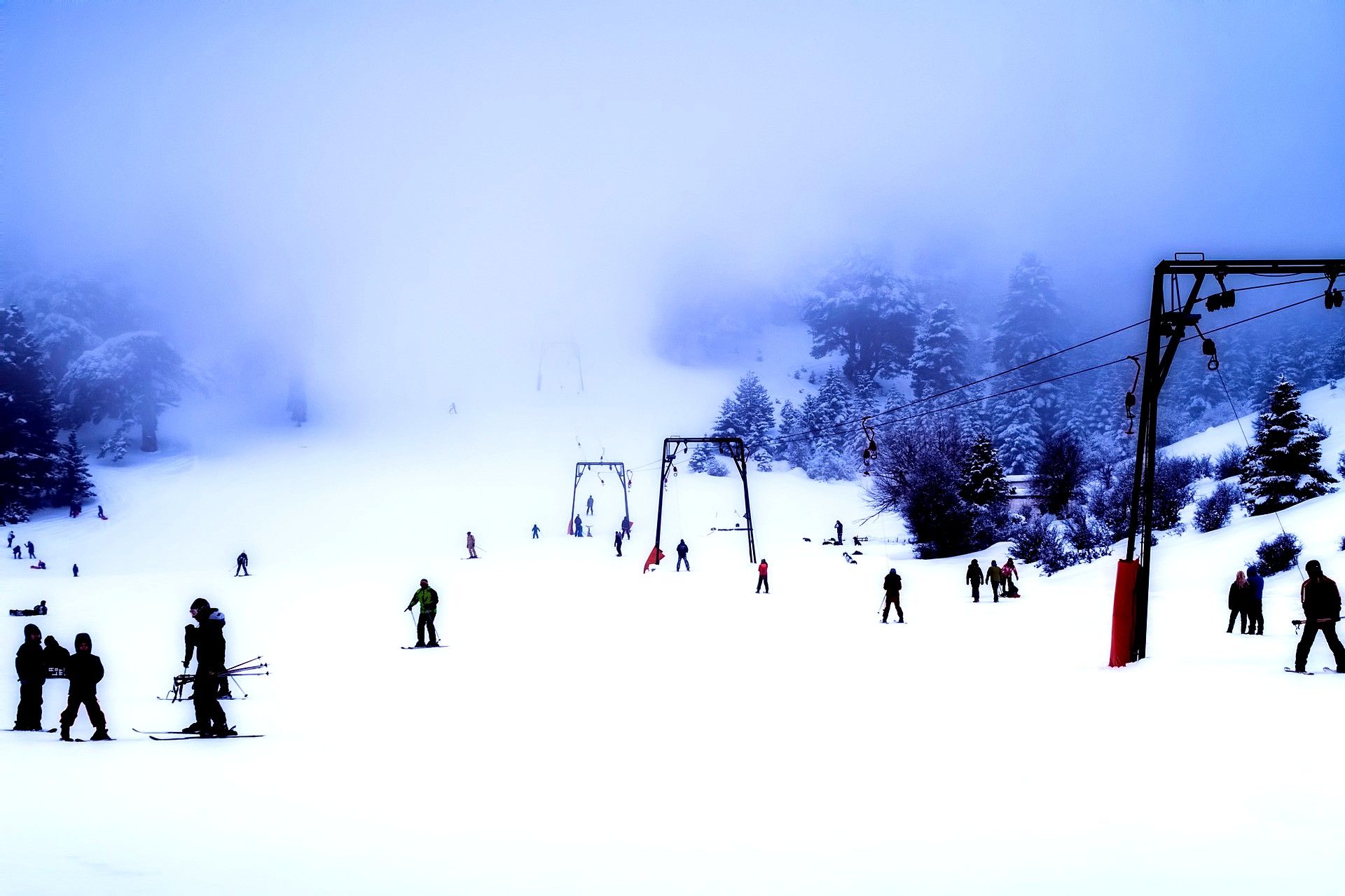 Being in Greece this time of the year, with the weather getting colder and the mountains getting covered with snow is truly magical. Not so many people think of Greece when imagining their Christmas vacation but if you are already in beautiful and festive Athens and you are looking for a place nearby to go skiing, I have the perfect destination for you!
Arachova is one of the most popular winter destinations in Greece. It is a gorgeous, traditional village which offers plenty of activities to the visitors. The most common of all of them being skiing in its ski center. The location of Arachova, which is so close to Athens, makes it the perfect destination for a weekend getaway, both for couples and large groups of friends.
Perched on the ridge of Parnassus; bathed in the light; shrouded in the clouds or with its lights shining at night, Arachova stands amidst the passage of time. Countryside stone houses, picturesque paved alleys, unsurpassed natural beauty, tradition, intense nightlife, local delicacies ... welcome thousands of visitors. The cosmopolitan, winter sports fans and nature, as well as those who just want to live their "myth", give their appointment every year here. On the balcony of Parnassus!
With its perfectly structured ski center, it is a "brilliant glory field" for beginners as well as exigent skiers looking for an adrenaline boost on the snowy slopes. But if you are a fan of alternative tourism and extreme sports you can also have wonderful opportunities for adventure, making mountaineering, and hiking in wooded paths, flying with a glider and paragliding.
When all of this intense natural over-activity makes you feel exhausted and your stamina gives up, there is no better way to recharge your batteries than making a stop at the many traditional taverns in the area. This will definitely leave you with the best flavor.
Arachova is built on five hills and is 1,000 meters above sea level. The so called "Parnassos bride" is considered the most cosmopolitan winter resort in Greece. You wouldn't want to miss the opportunity to experience this unique beauty with your own eyes.