Travelling back in time in Ancient Olympia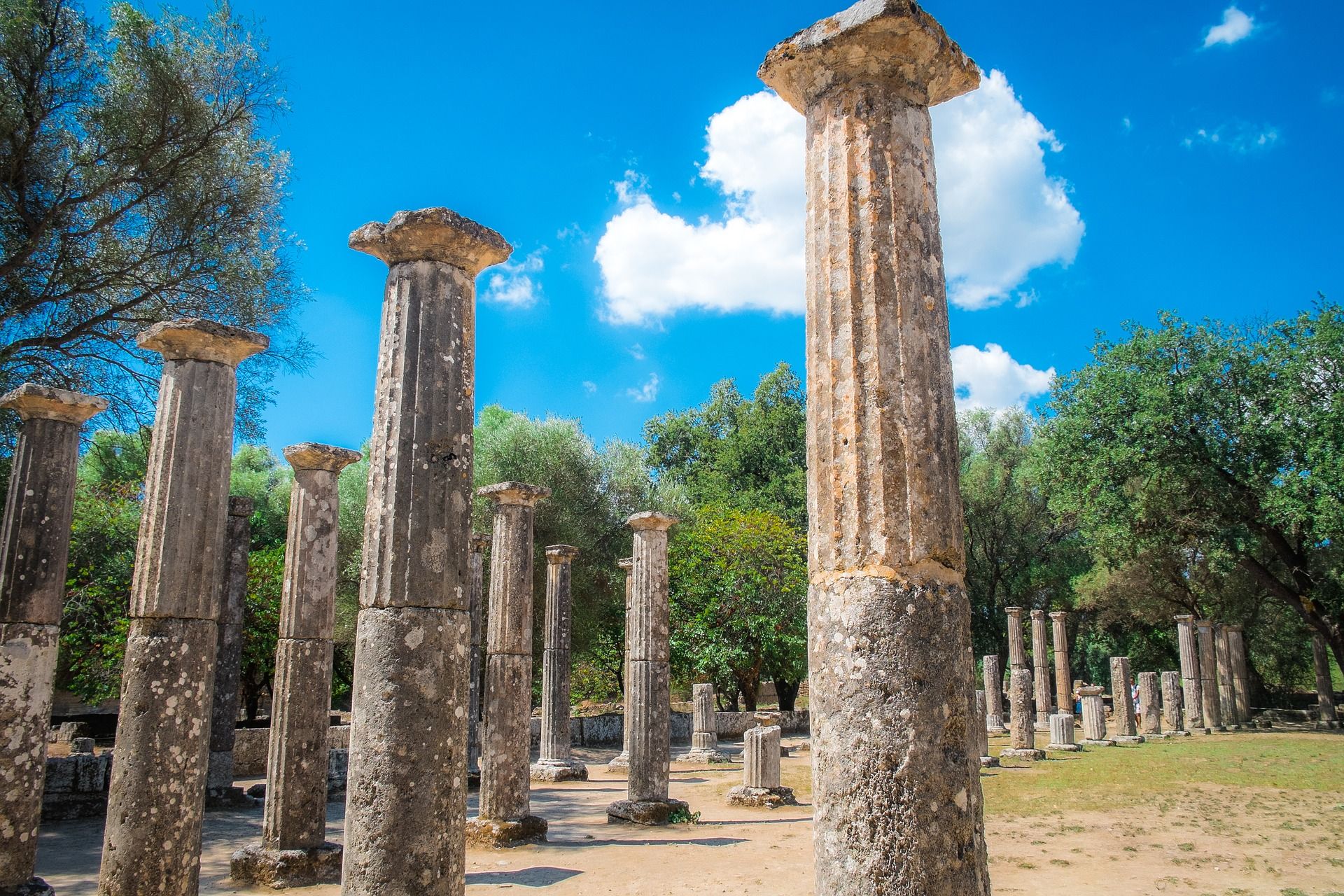 Are you curious to see the place where the Olympics were first born? Then it's time to pay a visit in Ancient Olympia. And I am telling you, that for sure one time is never enough, you'll want to go back there again and again, and for good reason. So, be prepared to be amazed by this extraordinary beauty!
You won't stop being impressed by the grandeur of ancient Greek culture. In the corner of Peloponnese it's where you will find the piece of art that will change you forever. You will also love the father of the gods, Zeus.
Just picture this: Standing before your eyes, one of the 7 wonders of the ancient world. I am referring to the 13.5-meter-long, golden-shadow statue of Zeus, crafted by Phidias. The same way you'll feel when you see the famous Hermes of Praxiteles. You will feel the glory and the wisdom of a civilization that enlightened the world.
This is the part when you realize that you are about to experience a journey back in time, to relive the great history of ancient Greece.
When you are in Ancient Olympia you should know that, one of the most important archaeological sites in Greece is the ancient stadium. This is what marks the place where the ancient Olympic Games were held. And that was when the stage took the form you see today in the early 5th c. BC, when the great temple of Zeus was built.
One other place that is remarkable is the archaeological museum of Olympia. There you will find yourself face to face with the "protagonist" Hermes of Praxiteles, one of the most important exhibits of the museum. The god rests on a tree trunk and in his left hand, stands the little Dionysus.
Ancient Greek art is known for it portrays beauty, balance and harmony. Whenever you decide to visit this magical place you will enjoy it to the fullest. But, I would recommend you to try and combine your stay there with the festival of Ancient Olympia. Try and organize your trip along with the festival. It is organized each year and includes quality theatrical and musical-dance performances. No matter what I am sure that it would be like no other trip you have made so far! Just make it happen and you'll know!