Moments of Magic in Trikala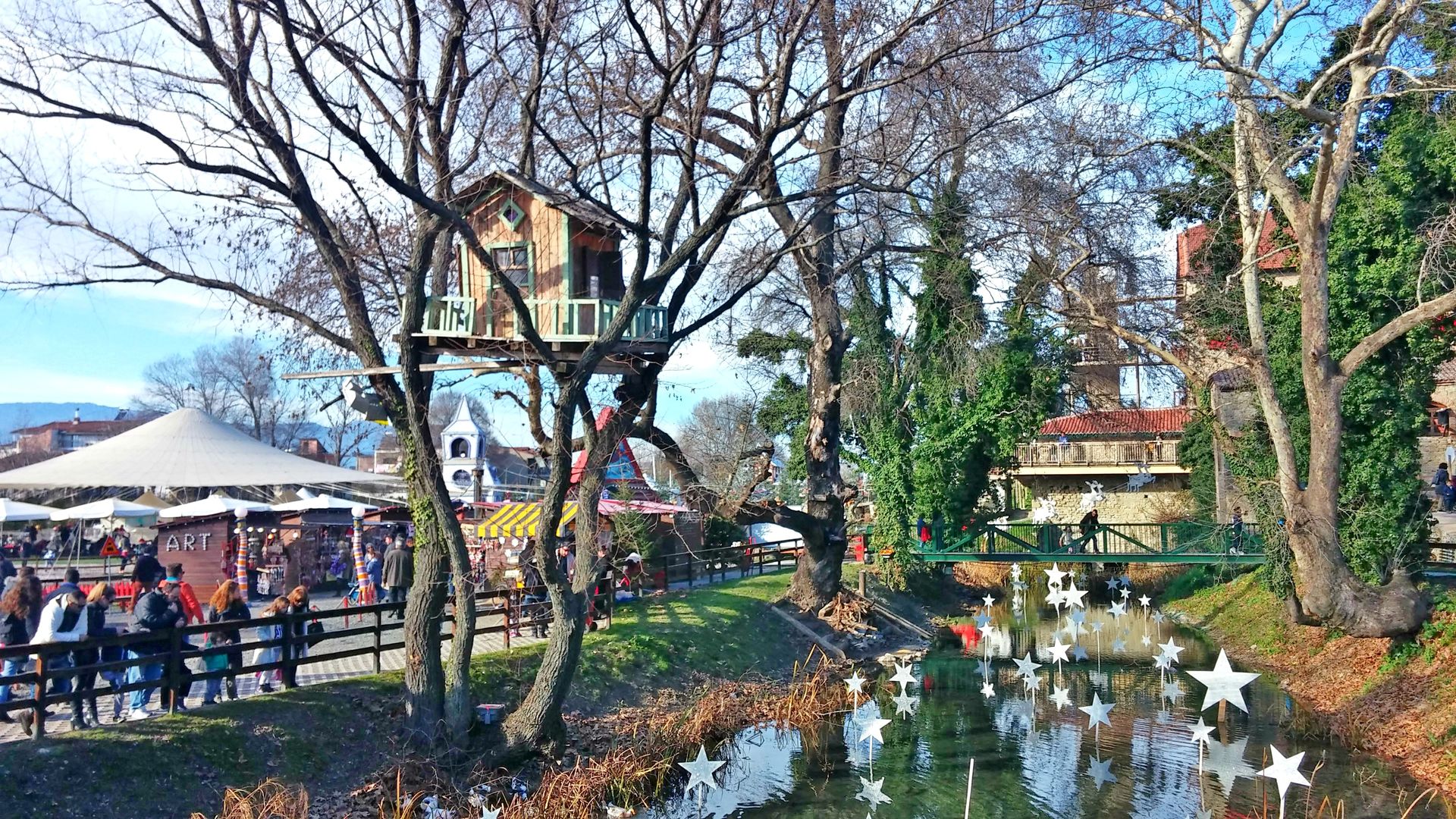 During the Christmas holidays many families find the perfect opportunity to spend time together and do festive activities. It is a time the most people have a few days off before they get back to their routine and all they want is to enjoy these days to the fullest. Greece can offer you some of the most magical time, all you have to do is be there!
Most of the people visiting Greece tend to limit themselves to big and popular cities or islands. But there are so many destinations that may be less known but are equally gorgeous.
In Trikala, a beautiful city in Central Greece, only a few hours' drive from Athens, you can find the biggest Christmas themed park in Greece, called "Milos Xotikon", or in a rough translation "The Mill of the Elves". It is especially amazing and fun for small kids, but adults can have fun there as well. There are so many different activities one can choose from, or if they prefer they can just spend time trying all the sweet treats available.
The rich spectacle translates into dance and music, concerts, shows, theater, chess, ballet, customs of various regions of the country and theatrical pedagogic action. All the events are a source of inspiration, a point of reference, a place of fun for young and old, who end up feeling young again!
When you are there, you can so easily lose track of time. Adults become small kids again, feeling carefree and well kids have the time of their life! It is a common thing for parents go there and spend the whole day, trying all the activities, watching all the attractions, while taking small and frequent breaks to power on with some delicious sweet and savory delicacies.
So, next time you feel that you're missing some magic and you want to add some festive sparkles into your life, think of Trikala and the "Milos Xotikon".