Mykonos Slice of Heaven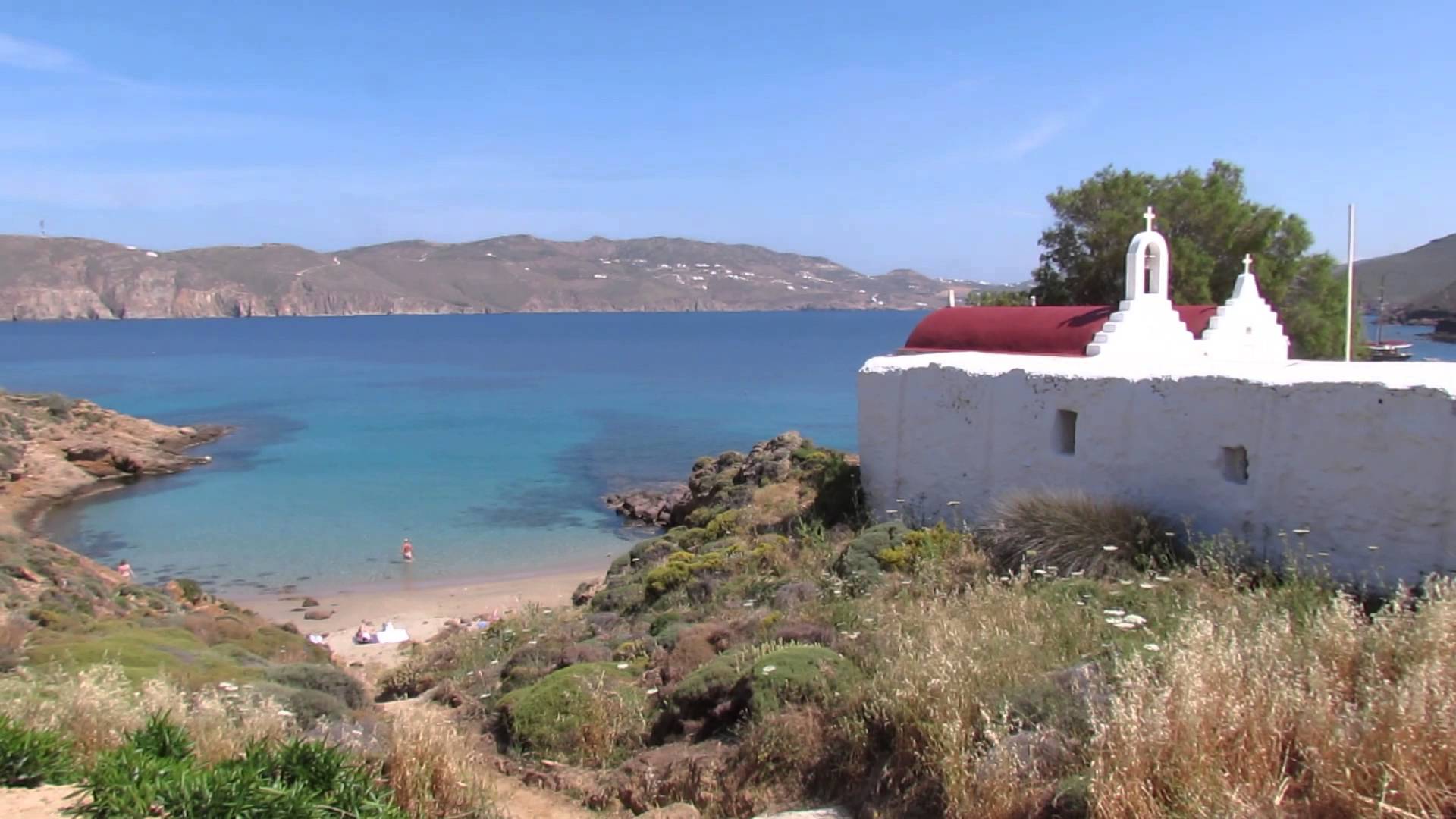 I know that most everyone visits Mykonos for its cosmopolitan beaches, but I urge you to dedicate one day and visit, what I believe is, a slice of heaven – Agios Sostis beach and Kiki's Taverna.
Agios Sostis, 20 minutes from Mykonos Town, is an idyllic beach – breathtaking and perfect for nature seekers. No umbrellas, no sun beds and no crowds here – just you, the sand, the sea and the sun. This beach is great for relaxing and recharging your batteries, readying yourself for Mykonos' vibrant nightlife. Just make sure you bring plenty of sunscreen, water bottles and snacks with you as there aren't any facilities on the beach.
Around lunch time, make your way up the hill where you'll find Kiki's Taverna (doors open at 1pm). This amazing restaurant is located just above the beach with spectacular views and incredible food. What makes it unique is not only its location but the fact there is no electricity so everything is fresh and the cooking is done on an outdoor grill. They don't take reservations so get there early as there's always a line of people waiting – doors close at 7pm. I highly recommend you try their famous pork chops served with a jacket baked potato – in a word – awesome! As is the grilled octopus – yum! My mouth is watering just thinking about it. Now, finding Kiki's is easy – just look for the smoke coming from the grill (there's no sign) or for a line of people waiting, or… follow your nose.
So, if you're looking for a truly in-the-know Mykonos experience – great beach and possibly be the best meal you've ever had in your life, then Agios Sostis and Kiki's Taverna are where you need to go!