Mizithra – you gotta try it!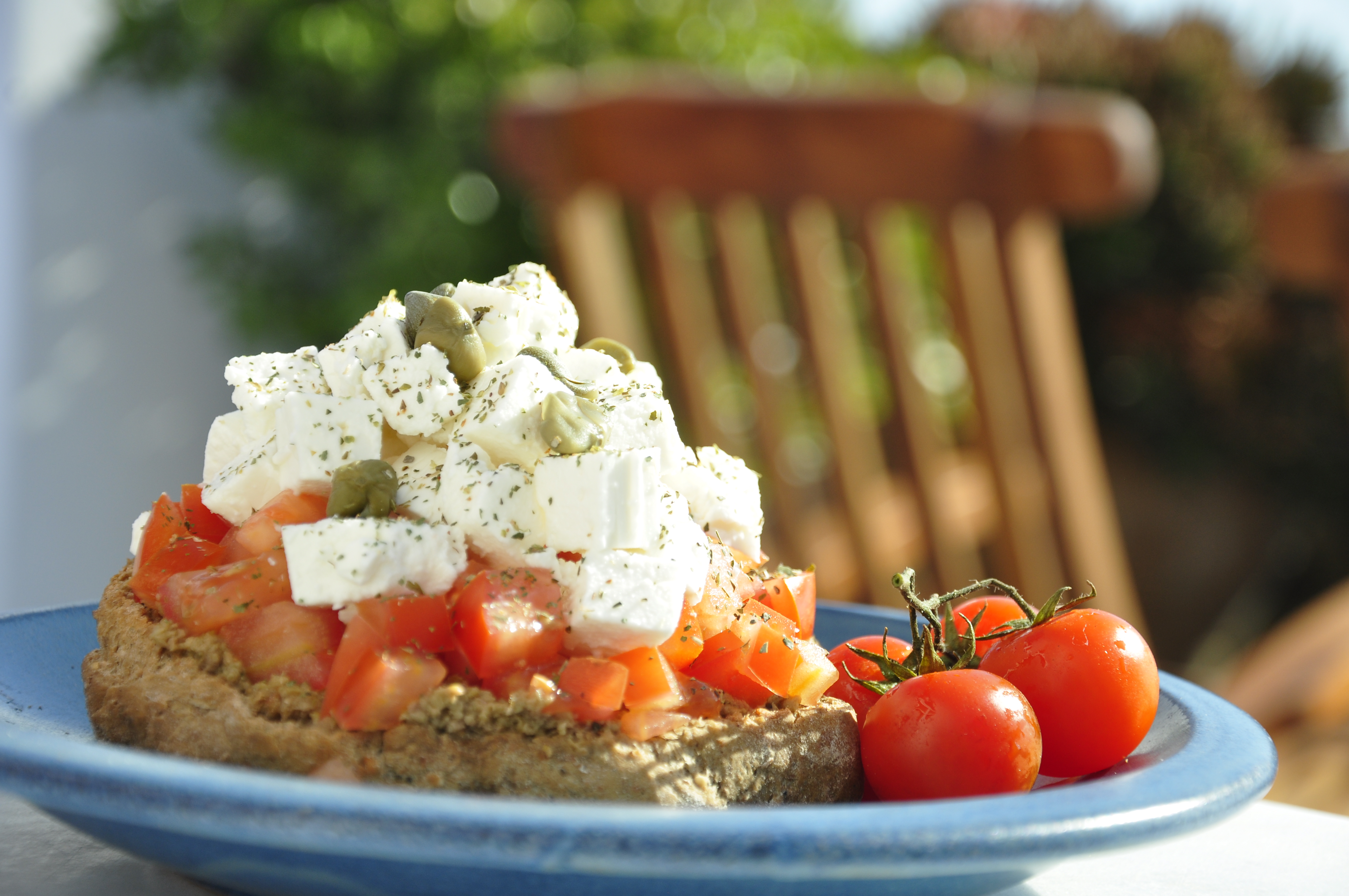 Crete is for lovers....history lovers, culture lovers, beach lovers, but most importantly food lovers. Greece in general has a banquet of culinary treasure to discover, but Crete holds a special place in my stomach; for there I first experienced the mouth watering mizithra. Lactose intolerant readers stop here. This is the cheese of the gods. Its' consistency is a mix of fresh mozzarella and cream cheese and the slightly sour taste complements everything from fresh bread to fig and arugula salad and every dish in between.
So, why would I tell you about cheese in a travel blog? Eaten anywhere else in the world, even other islands of Greece....it does not taste the same. As far as finding mizithra in Crete, the secret is in the location. Every restaurant in Crete serves mizithra...usually on top of a greek salad, but just like you can get a rack of ribs at a trendy restaurant in NYC or you can travel south of the Mason Dixon line and get earth shatteringly delicious ribs from a Southern Baptist church festival, well, let's just say, I know which I choose. The general rule is that the farther away from the sea and up into the mountain villages you go, the tastier the mizithra gets.
Be adventurous, scout out a little village with only a few tavernas. My bet is always the one with a little old grandma (usually dressed in black) sitting out front on a stool sorting through legumes and fresh vegetables. She is the cook, the mastermind behind it all, and she is the one who made the mizithra with her own hands from milk she squeezed from her own sheep or goat, which fed off the wild herbs growing in her fields, just the way her mother and grandmother did. The taste will bring tears to your eyes and an uncontrollable desire to hug her as you ask for a doggy bag full of mizithra for your journey home.