Thessaloniki – Love at first sight.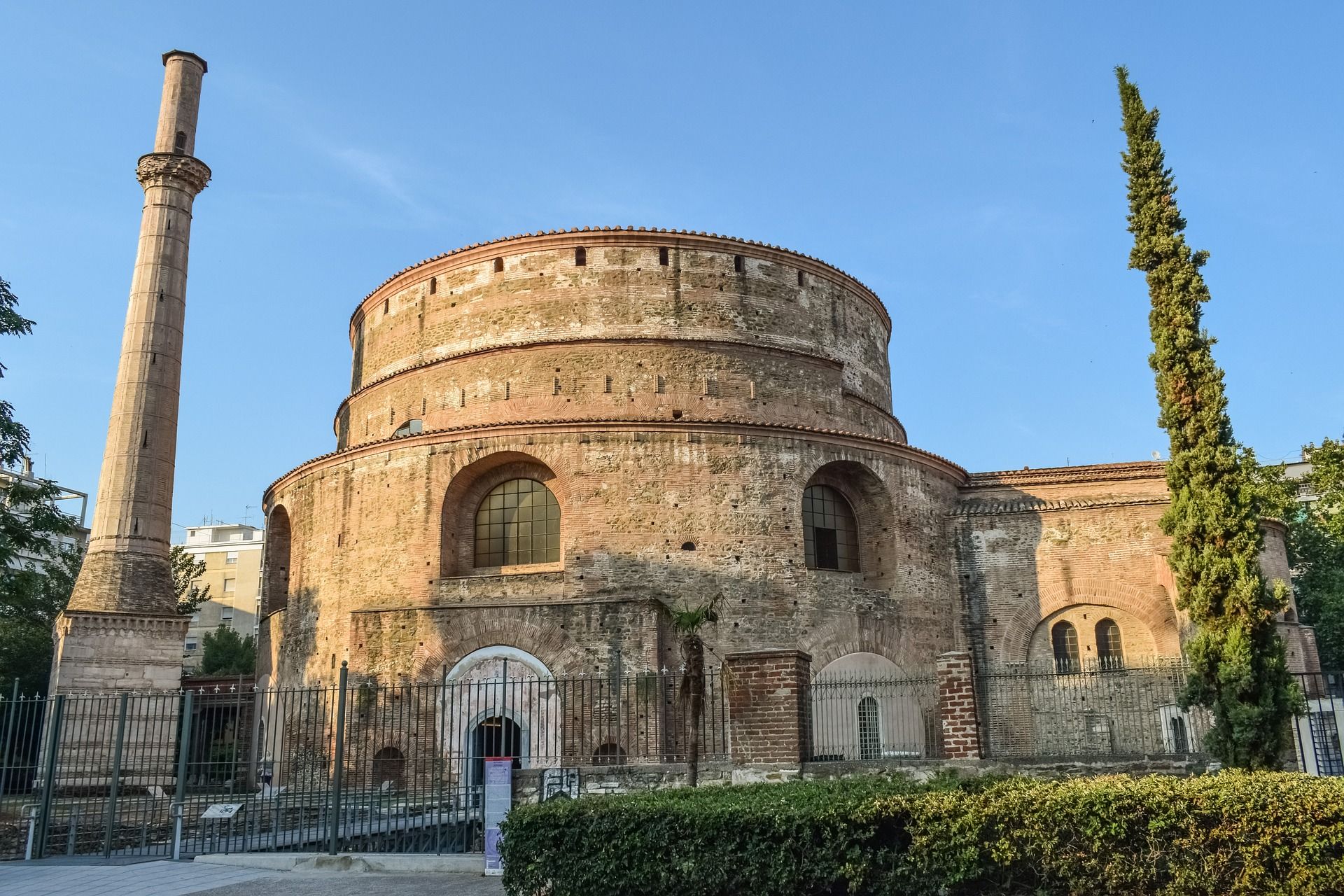 For some it's the most beautiful city in Europe and they are definitely not extreme. You just have to visit this place and you will immediately fall in love. It's like the air you inhale is different there and you notice it as soon as you step foot in Thessaloniki. Everything changes and suddenly you're happy…
It sounds cheesy but it's true.
Now when talking about the capital of the North, you can talk for hours. There are so many different things you can do, and we are leaving the food experience out of it, because then we would need days.
Besides everything Thessaloniki is a city with so much history, which you can see everywhere you go. So many sites, and ancient ruins, monuments and churches and we are not even done yet.
This time though, why not learn a bit more about one of the most popular monuments of Thessaloniki?
The famous Rotonda or Rotunda is one of the most important Roman monuments in Thessaloniki. It is located in the heart of the city center and it is most often linked with the Arch of Galerius. This magnificent structure with the cylindrical shape was built during the 4th century by the tetrarch Galerius and it was meant to be his grave, but that never happened.
When it first was created it worked as a temple but until this day we don't really know to which god this temple was dedicated. Through the years Rotonda has changed from an Orthodox church, to a mosque and then back again to an Orthodox church, till 1979, when a strong earthquake caused serious damage to the structure. That's why you may know it as the Church of Agios Georgios.
The Rotonda has been restored and works as a sculpture museum. And because it is one of the oldest Orthodox churches, it has been included in the UNESCO list of the World Heritage Sites. In fact, all Paleochristian and Byzantine monuments of Thessaloniki were included in this list in 1988.
If that doesn't give enough reasons to visit Thessaloniki right away, the maybe consider that you can also enjoy one of the sweetest desserts while you are there? Yes, the traditional tsoureki is waiting for you… hurry up before it gets cold.