Andros: A unique island of Cyclades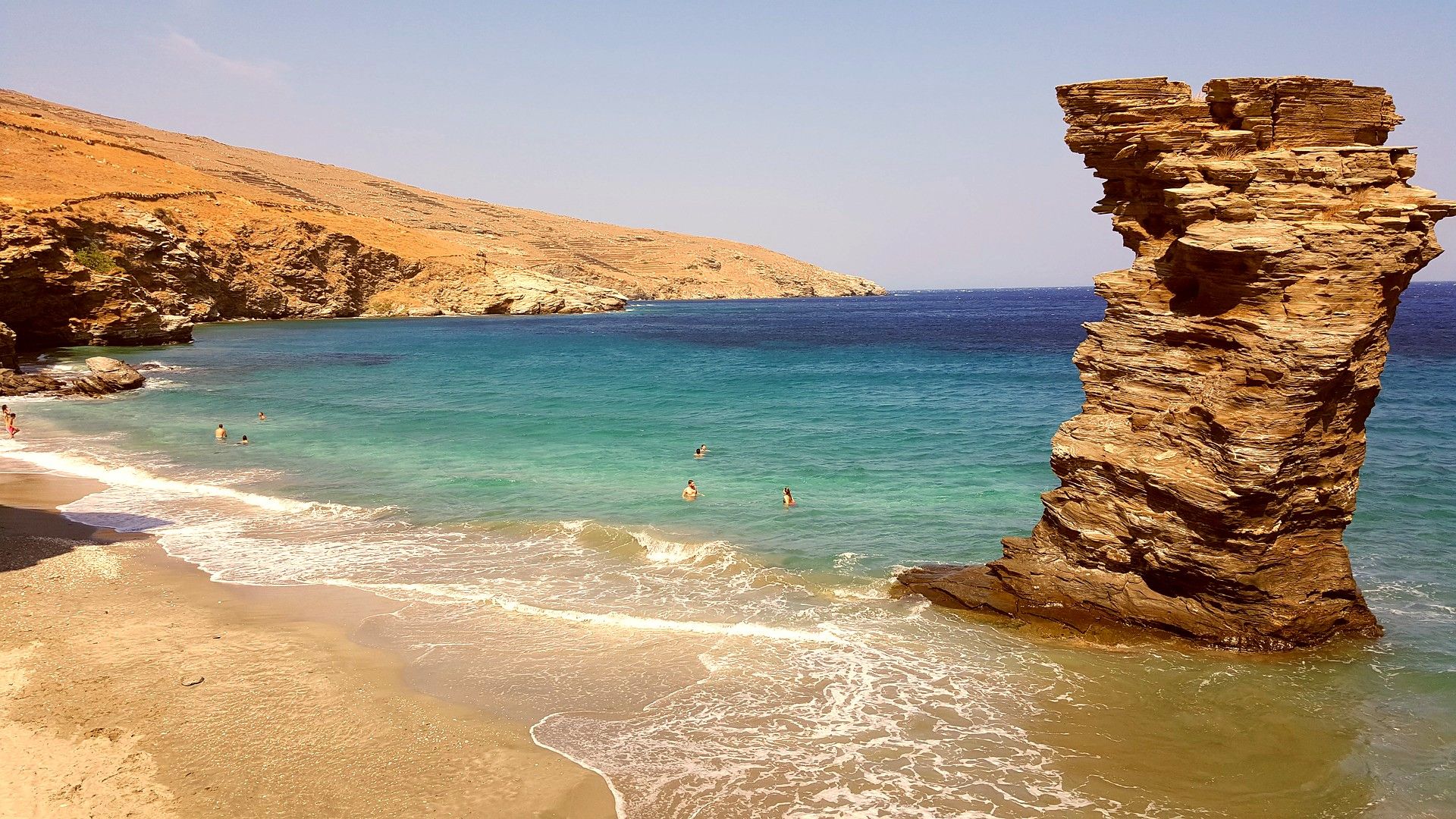 Andros: A unique island of Cyclades
Andros stands out for the abundant waters, the tall trees, and its many beautiful beaches. This island is a ship that travels over the centuries; loaded with lemons and roses.
Andros is the northernmost island of Cyclades, the second largest island after Naxos. It has a rocky coastline with a total length of about 176 km. According to Andreas Embirikos, "the island is the beast, the king of the Aegean... the most beautiful of the entire world".
The island, due to its short distance from Attica and its diversity, is ideal for everyone. In Andros, you will relax and have fun. You will taste traditional dishes as well as modern cuisine. You will swim on its beautiful beaches, but you will also find its spiritual side in its monasteries and churches. You will experience the comforts but you will come in contact with the vast nature and its paths. Andros is a unique destination. It is ideal for short escapes and for the entire summer holidays as well!
Andros took its name in mythology when Staphylos son of Dionysus had his daughter Kresousa or nymph Reio, whom Apollo was in love with, and from this association, Annius was born. Annius had many children. Among them were the daughters, Spermo, Oino and Elai. Their names corresponded to the main types of food, wheat, wine, and oil. Their great-great-grandfather, Dionysus, gave them the ability to make the land win. Wherever they passed, they sprouted vines, olives, and wheat. Annius also acquired three sons, Mykonos, Andros and Thassos.
Andros is a miniature of Greece. It has countless amazing beaches, high mountains, many ravines, small rivers, valleys planted with vines, running waters, cypresses, oak trees, fruit trees, olives, spas. The island has rich geographical contrasts and combines the dry Cycladic landscape with rich vegetation and abundant waters.
If you don't have time to visit more than one places but you still crave to experience as much as possible from this one of a kind place called Greece then Andros is the place for you. You'll see and live more than you've ever hoped!