Surrender into the caldera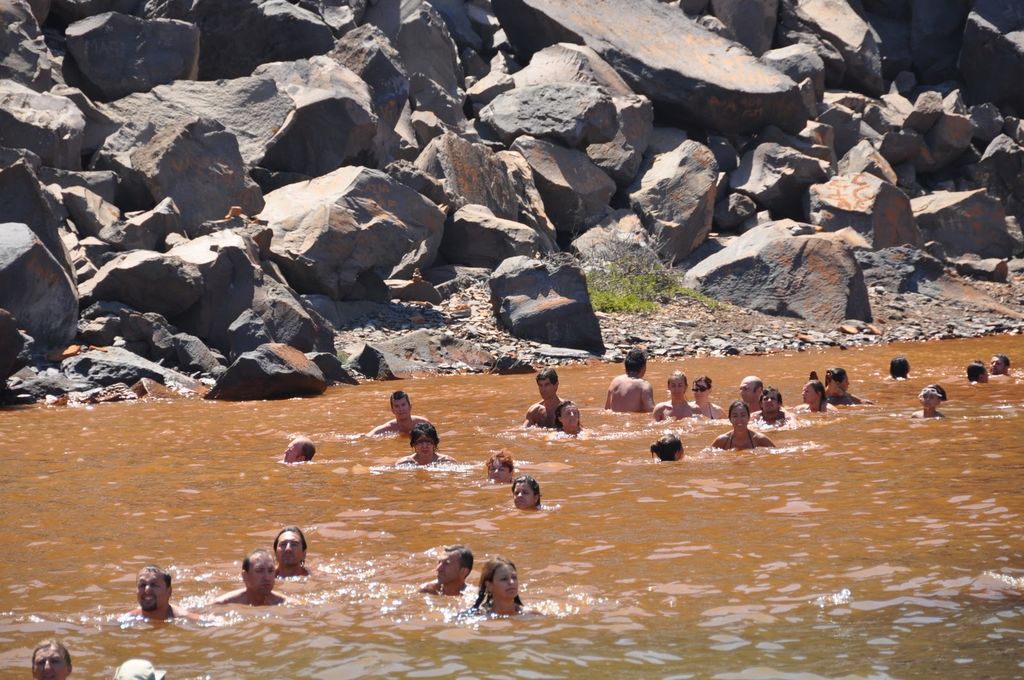 When most people think of the words "island paradise" it's typically Hawaii or the South Pacific that spring to mind, but the Cyclades definitely deserve this accolade too. Considered the "jewel in the crown" of the Cycladic islands, Santorini has its own special brand of beauty that is truly spectacular.
The defining part of this unique beauty is the volcanic caldera with the islands of Nea Kameni and Palaia Kameni on its outskirts. The trek to the active crater of Nea Kameni is an obvious allure to most tourists. The preeminent experience though lies in the chance to bathe at the edge of the volcano in the mud baths of the island of Palaia Kameni. In the small bay of Agios Nikolaos hot springs were formed as a result of volcanic activity hundreds of years ago.
The water temperature of the bay ranges from 30 to 35 degrees Celsius as it mixes continuously with the normal sea currents. Every half hour, tourist laden boats make the pilgrimage from the old port of Fira to experience these healthy baths. The murky reddish-brown water may appear a bit unappealing and uninviting, yet, once you're in, it'll sooth you into complete surrender.