Zakynthos National Marine Park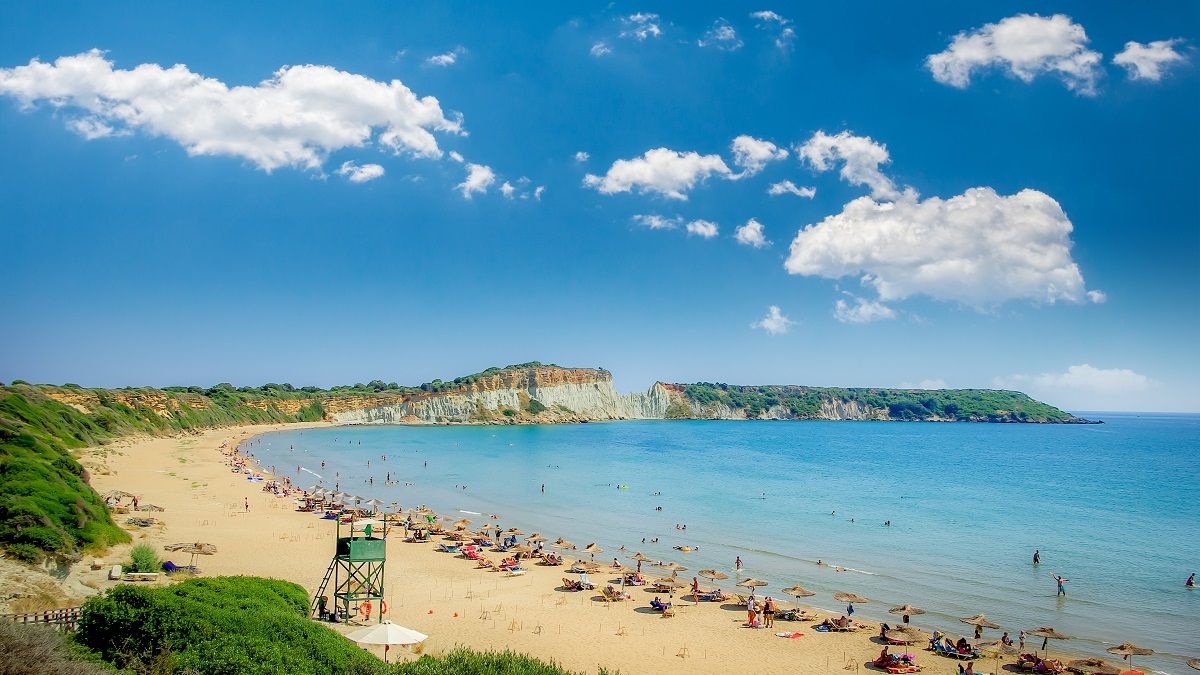 If all you know of turtles is Michelangelo, Leonardo, Donatello and Raphael leaping around on TV, think again.
Zakynthos National Marine Park, a protected area covering six separate beaches in the bay of Laganas, is home to the most important nesting site of the Loggerhead Turtle (sp. Caretta Caretta). From May to August, having travelled thousands of kilometres across the Mediterranean, the female turtle returns to the very beach she was born on. Digging with her back fins, she lays over a hundred eggs the size of ping-pong balls. A couple of months later, the hatchlings emerge from the sand and make their way to the sea. Critically endangered, the turtles need all the help we can give them. Disorientated by bright lights from bars and restaurants, dodging the many hazards - fishermen's nets, plastic bags, tourist sunloungers, seagulls - only 1 in 1,000 will make it to adulthood.
Volunteers patrol the beaches during the breeding season and are happy to give advice so as to minimize any disruption to the nesting sites. We can all share this alluring land and crystal clear sea together.
If you want a chance to see the turtles in their natural habitat, be sure to make the boat trip to Marathonisi (Turtle Island). Cruises run from Laganas, Agios Sostis and Porto Koukla. A true deserted island, you can relax on the large, sandy beach, snorkel around the intriguing sea caves, and, if you are lucky, spot these graceful creatures in their native environment. True turtle power!