Vergina - Fit for a King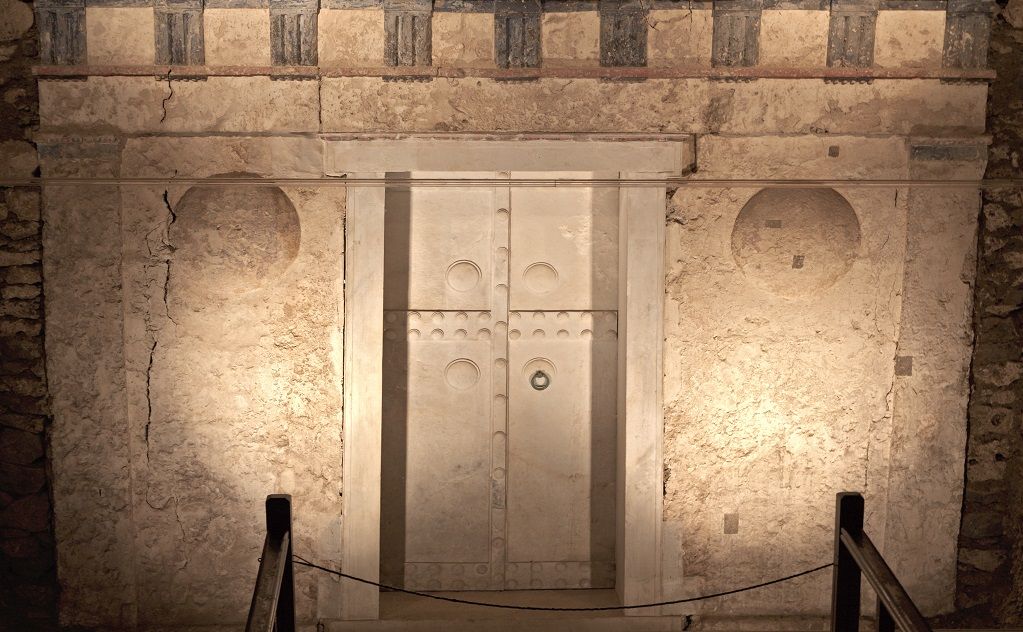 Thessaloniki, the modern capital of Macedonia is steeped in history and littered with impressive archaeological monuments, both within the city itself and in its immediate surroundings. The ancient Macedonian capital during the region's heyday known at that time as Aigai is at modern day Vergina only 70km (1 hour's drive) away. Vergina was the seat of great kings and rulers such as Phillip II and his son Alexander the Great over 2000 years ago and was where Philip II was assassinated in 336 BC. 
What makes this site most remarkable is its central show piece, near the ruins of the ancient city with its acropolis and royal palace, an extraordinary tumulus with spectacular royal tombs, such as the Tomb of the Prince' found within.  This complex of tombs (one touted to be the final resting place of King Phillip II, and another that of Alexander the Great's son) has been transformed into an ambiently lit underground museum where you can see some of the finest and most memorable ornamental finds from ancient Greece, such as the Golden Larnax bearing the Macedonian Star and impressive frescos such as The Abduction of Persephone By Pluto in the so called Tomb of Persephone.