Spa & Spirit Zen in Santorini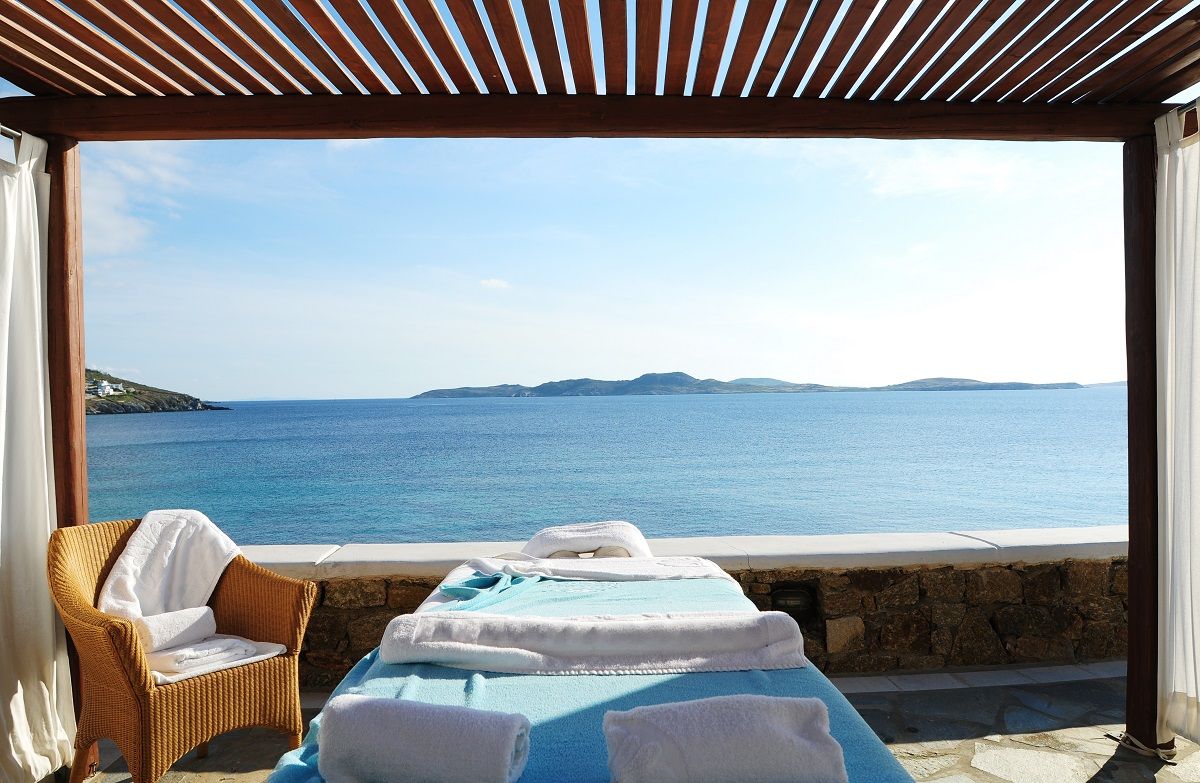 You've just enjoyed a frosty glass of prosecco while relaxing in an infinity pool looking out onto a sunset of violet, saffron, neon pink and icy blue blazing over the darkening sea. Then you are guided to a massage bed where a therapist expertly kneads your tired muscles, as you gaze at the Caldera rising out of the darkening sea, inhaling the aroma of exotic oils and floating further into blissful relaxation. 
Throughout Santorini, a broad choice of boutique and luxury hotels have over the years created top notch spa facilities to offer experiences just like this spome, offering truly cutting edge techniques and quality spa products. Some of the best spas include Canaves hotel and Caldera Massages Studio in Oia, Aurora Luxury Hotel & Spa and the Santorini Princess Luxury Spa Hotel in Imerovigli, and Lotus Spa in Thira. One of the spa treatments to seek out on the island is massage that uses volcanic stones. Notos Therma Spa in Vlychada also offers Volcanic Mud Therapy. If you prefer volcanic spa au naturel, visit the Caldera on a boat trip and walk around 50m along the shore to find the hot springs and natural mud to bathe in. 
There are also tours organized especially around this if you would rather go in a group. Several accommodations also offer classes led by fitness or yoga instructors and Tai Chi or meditation teachers to make the holistic wellness experience + stunning location package even more rewarding. For yoga and meditation, some interesting options are the Osho meditation Center in Megalochori village, Pelagos Hotel in Oia (for yoga workshops and massage) and Yoga With Veronika near Thira.