Shipwreck Bay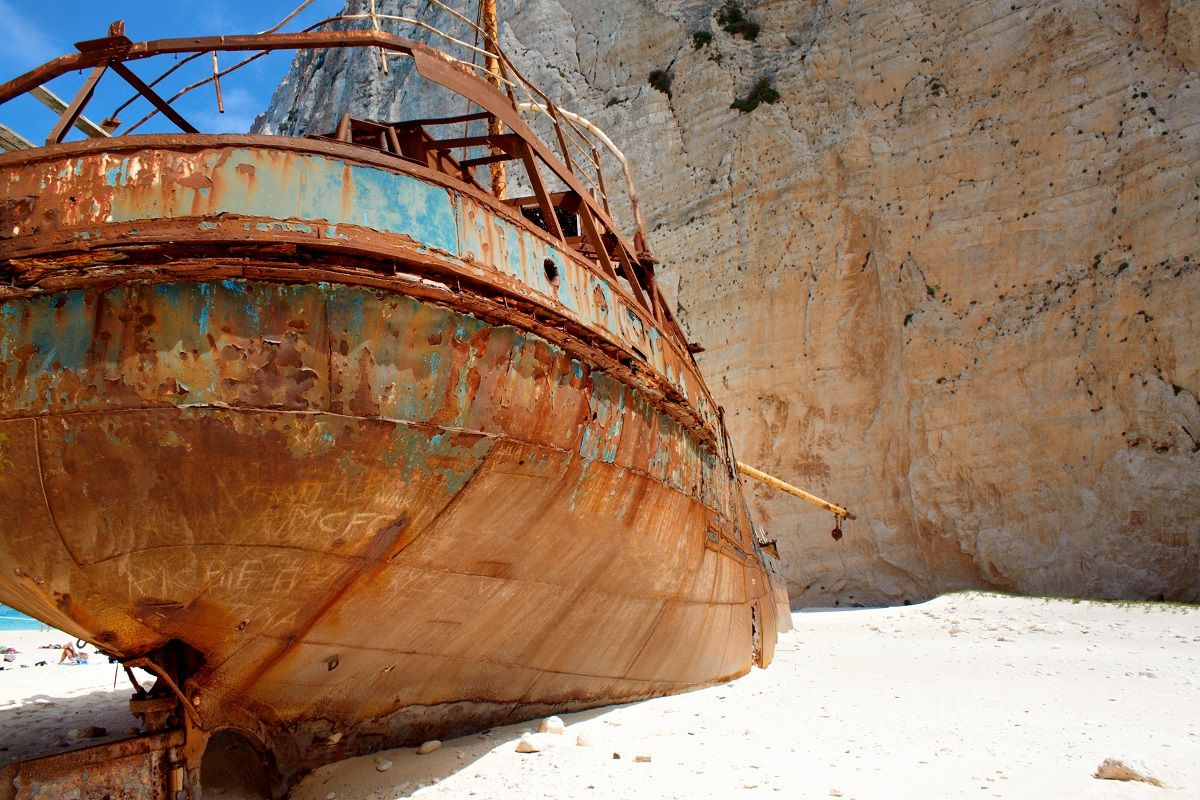 So, we're off to Navagio, which you probably know from a hundred postcards. What are we going to need today? Towel? Check. Sunscreen? Of course, there is little shade where we are going - maybe pack an umbrella too for the fairer-skinned among us. Plenty of water and a little snack? A good idea as there is no beach bar. Camera? Yes, we are definitely going to need that, as this is no ordinary beach. Parachute? We'll get to that later.
On Navagio, or Shipwreck beach, is probably the most photographed beach in Greece, sheer limestone cliffs rise above clear turquoise water, and centered on the white sand of the cove lies the rusting hull of the MV Panagiotis. On a stormy night in 1980 the ship, allegedly carrying contraband cigarettes and alcohol, ran aground on this isolated coast, giving rise to the most common names for this iconic strand. It's also called Smugglers Cove as according to legend, the locals ransacked the stricken vessel for its cargo and that no legal tobacco was needed on the island for the next four years!
Inaccessible by foot, boat cruises sail to it from all over the island. As it's deservedly popular, aim to arrive in the morning or after 3pm to avoid the crowds. Strike it lucky and you may well have this breathtaking site all to yourself.
And that parachute? Useful if you want to join the base jumpers who regularly fling themselves from the lofty peaks, pirouetting through the sky to land on the sand. Parachuting in is entirely optional; but for those with fainter hearts just enjoying the amazing splendor of this beautiful trip suffices.