Mykonos: Life's a Gay Festivity!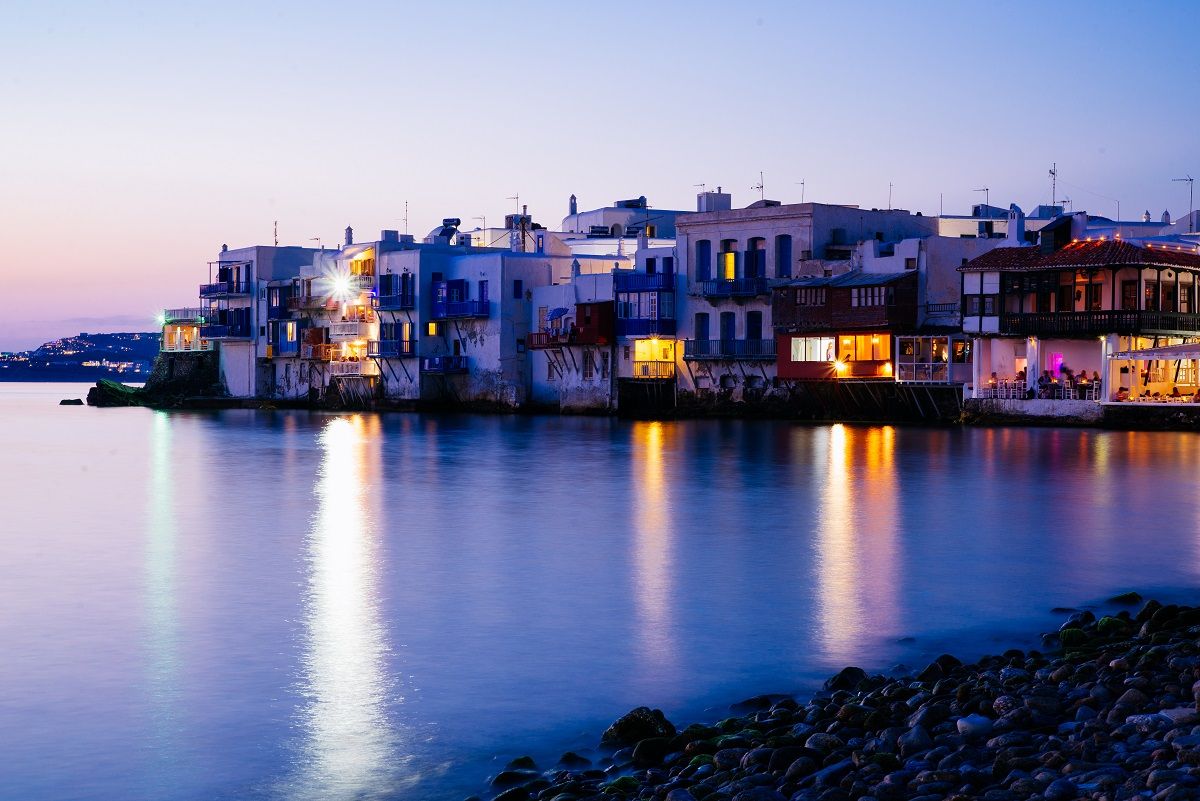 Mykonos' reputation as a gay destination precedes it, with thousands upon thousands of LGBT, especially homosexual, visitors swarming there every year. The Cycladic Island was tapped by the glamour wand in the 1970s by iconic celebrities such as Jackie Onassis, who introduced barefoot chic. It grew as a gay destination in the 80s and although in the early 2000s it became less visited by the LGBT crows, in recent years it has again risen to a cult status as a global gay hotspot. Major music and dance events starring top DJs that inspire 24-hour partying, fantastic beaches, fine cuisine and sophisticated bar scene, hip clubs; stylish shopping; and even a close proximity to other gay-friendly islands such as Paros and Folegandros are all excellent reasons to go.
Life's a party from morning to night on the island as beach bars such as the most popular one on Elia beach, which has a Blue Flag for its clean waters and a rainbow flag for its gay-friendly status. Super Paradise is more of a party place on the sand than a place for swimming and revelry there begins from the early afternoon at Pink champagne bar and Jackie O' Beach Club. For a slightly more low-key option head to Agrari, a chilled out restaurant / bar.
Start your night by enjoying a panoramic sunset view at the Elysium Hotel bar. Glam club is a top choice, as is Jackie O', Lola Cabaret, Katerina's, Babylon and VooDoo, (which used to be known as Pierro's), and Porta Bar. For xl -sized action, very August Mykonos also attracts the boozy cruising crown for the annual XLSIOR dance event. Meanwhile, Montparnasse Piano Bar in Little Venice and Gilles Magic Bar are popular spots more exclusively for lesbians.