Get Adventurous on Santorini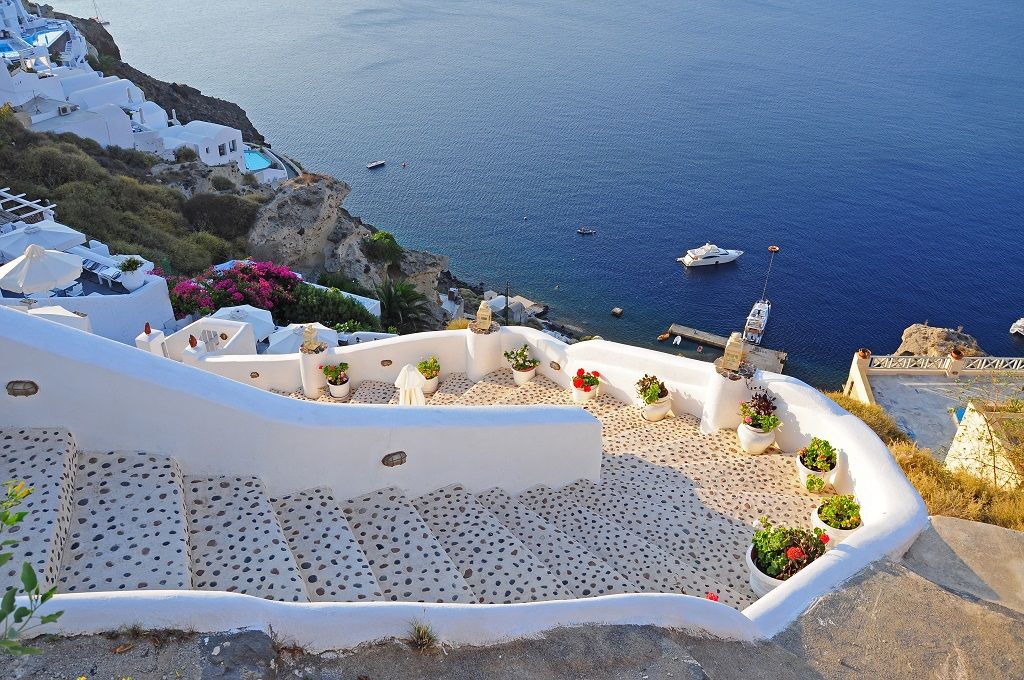 Feeling revitalized by the awe-inspiring sunsets, excellent food and the energizing sea, but wanting to try something more active? Worry not, Santorini has plenty of adrenaline-pumping activities to enhance your experience. These can be explored either by joining organised groups and under expert guidance or independently with family and friends.
You can stretch your legs on an invigorating hike along one of the scenic old trails meandering around the island; it makes for a wonderful way to get a feel for the rugged landscape. The paths and tracks take you past vineyards and fava bean fields, ancient settlements and undulating volcanic landscapes, all framed by a backdrop of the sparkling hues of the Aegean Sea and an endless skyline. 
A couple of hikes for starters are the popular Fira –Imerovigli – Oia route and the slightly more challenging Pyrgos (tower) – Prophet Elias Monastery – Ancient Thira route. Most of the tracks are suitable for mountain biking, another enthralling means of exploring Santorini. For those seeking to up the challenge there are a good number of climbs suitable for beginners up to advanced level climbers with some paths having been set up with clamps.   
More inclined to aquatic fun? There is a good array of activities such as parasailing, wakeboarding, waterskiing and jet skiing - you can also book an organized jet ski safari. Try scuba diving and explore a 200 meter-deep sea wall and a couple of shipwrecks. Or for exploring the coastline at your own pace, you can rent a sea kayak or SUP. See unique rock formations with red and brown petrified volcanic lava flows, encounter little coves and secluded beaches and glide across the waters of the caldera, Thera's slumbering giant volcano.