Akrotiri, Greece's Pompeii in Santorini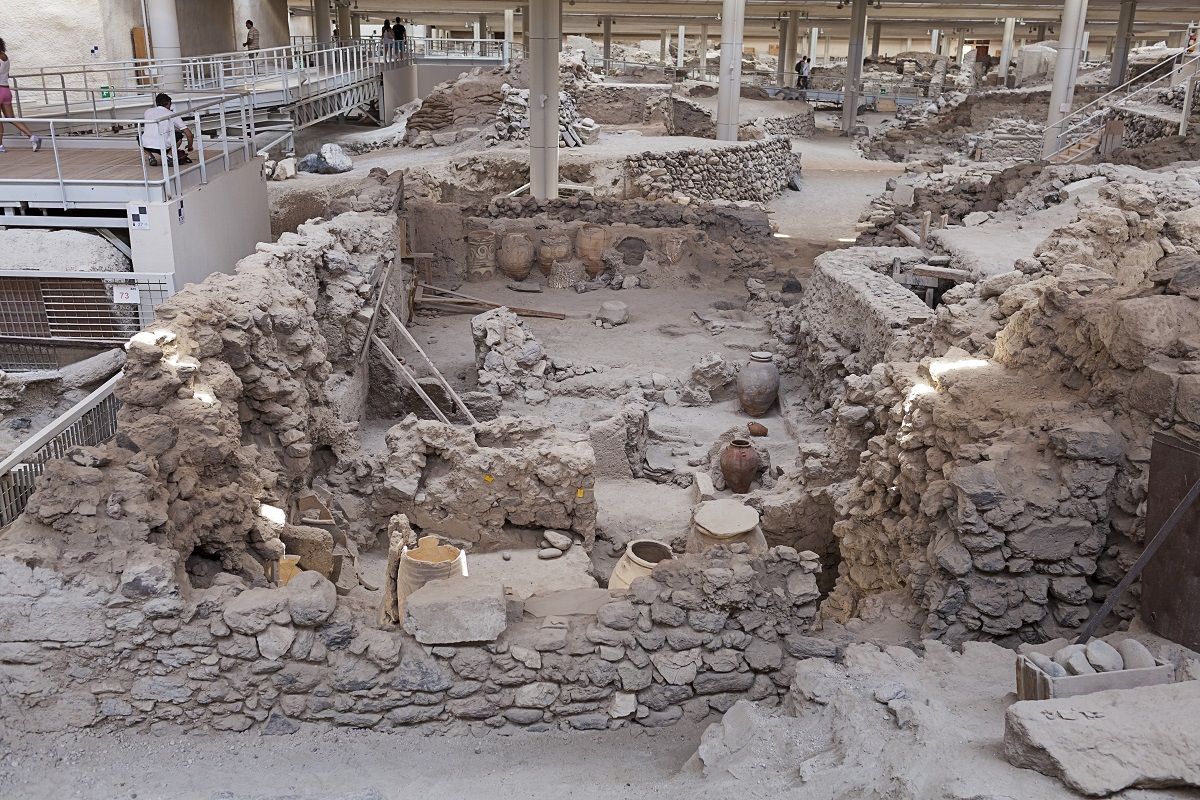 In circa1627 BC there was a titanic volcanic eruption in the heart of the Aegean Sea on the Island of Santorini. The severity was such that it may have caused the demise of the Minoan civilization. Ash from the eruption has been recorded as far as Ireland and Sweden, and even America! Parts of the thriving bronze-age settlement of Akrotiri, on the coast of Santorini, were subsequently enshrined in a thick layer of ash that preserved its full Minoan splendor. The once thriving port now reveals its secrets and shows the level of sophistication and culture of its prehistoric inhabitants.
As you wonder through the remarkable site, once home to 20,000 inhabitants, you can witness sophisticated architecture with carved facades, some buildings rising up three floors, and see evidence that many of the structures where erected using anti-seismic technology. There are sewage and draining systems in place among the houses and workshops hugging the sides of paved streets.
But what brings Akrotiri to life in a such a dramatic fashion, apart from the plethora of pots, jars, furniture, statues and other adornments, are the amazing painted frescoes that remain so beautifully preserved and some still in situ. Among the masterpieces on show are the Spring Scene, the Blue Monkeys, the Fisherman, the Boxing Youth and the Image of the Town, each depicting a fascinating facet of the people's culturally vibrant existence.