Cape Drastis – A piece of Heaven on Earth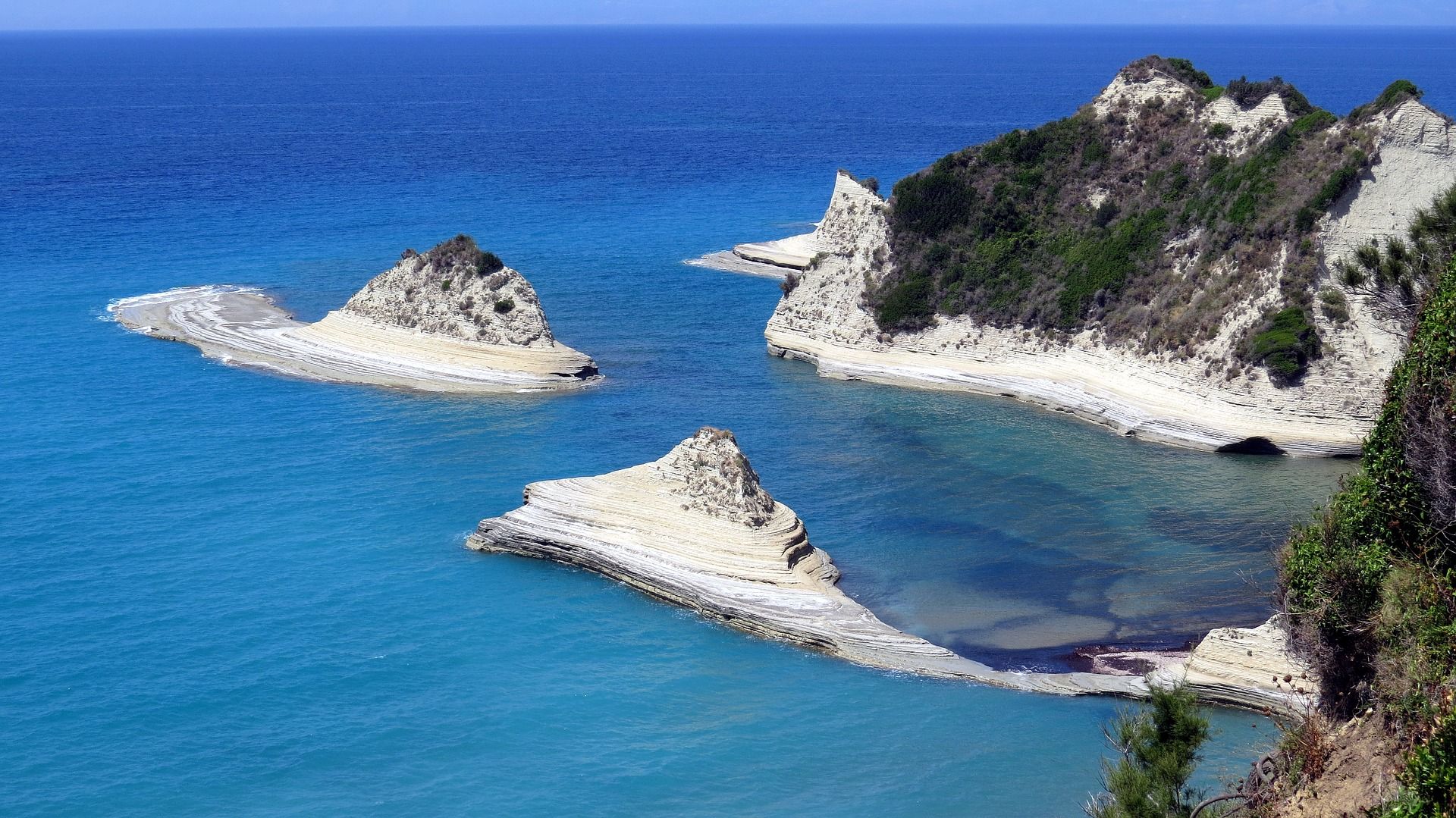 We all know that Corfu is great! One quick Google search and one discovers the island's beauty! There are more than enough people, myself included that can easily admit that it was love at first sight!
You don't have to spend more than a couple of days to be amazed y the island's character. It gives you the feeling of a floating city and I promise, once you go to Corfu once, all you will ever want is to come back!
The island has to offer something to everyone. For those of you who not only appreciate natural landscapes and the unique beauty of the place you visit, but you also seek for a peaceful place where you can relax and just enjoy the sun, then I think it's time to visit Cape Drastis in Corfu.
It is located in the northernmost point of the island, after the village of Peroulades and within a 38 km distance from the centre of Corfu town. It is surrounded by many small islands and beaches which can only be accessed thru the sea.
I swear it's unlike anything you've ever seen! The picturesque landscape will leave you in awe! I bet you won't even believe that what you see is actually real! The color palette mixes bright lively green, with a deep, crystal blue and an icy grey!
The cape is an ideal choice not only for the peace seekers but also for those who want to enjoy summer with a full adrenaline boost! And what's a better way to achieve that other than jump off of the cliffs than surround the area? Cape Drastis offers the perfect balance of adventure and relaxation all at once!
It is easily accessible but the ride is often not so pleasant. You will need a jeep, or if you r are up to it you could to cross it on foot. Otherwise, you can reach the cape by boat, which is actually my preferred way!
It doesn't really matter how you get there. What matters is that you do! This is a chance to experience heaven on earth. Don't miss it!