I Love the Nightlife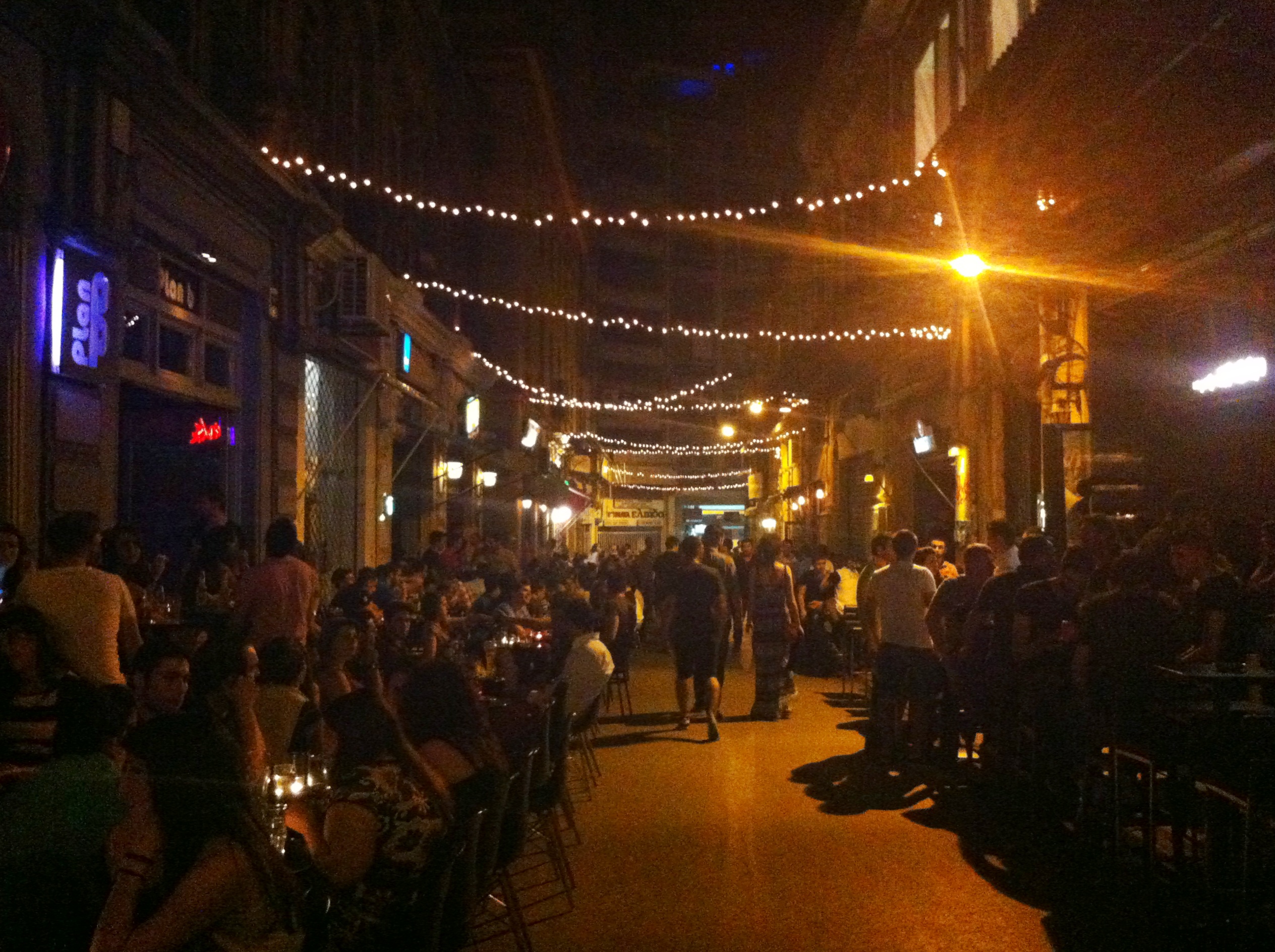 Thessaloniki's nightlife is one of a kind! A fusion of modern European clubs and centuries-old Mediterranean traditions, this city has its own special energy, making it one of the top ten party cities in the world!
The best place to start your evening is by going to Aristotelous Square, the social hub of the city. Full of energy and people, it's a great place to grab a bite, have a drink and feel the pulse of the city.
If you're in the mood for clubbing, the most popular Thessaloniki nightclubs are located along the city's waterfront, as well as in the center near the White Tower, and in the trendy Ladadika district.
If you're in the mood for a one-stop-has-it-all destination then Mylos warehouse is just right for you. A very stylishly chic entertainment complex where you'll find bars, galleries, restaurants, cafes, theaters and many clubs which play a variety of music, this place is fabulous. Mylos is located in the city's outskirts, so grab a cab and head on over – it's totally worth it!
If you're in the mood for something authentically Greek, then check out the Rebetika and Bouzoukia clubs Thessaloniki is famous for. Live music and entertainment; dancing on the tables – what could be more fun?
And for those of you in the mood for gambling, try your luck at the Regency Thessaloniki Casino located near the airport.
Bottom line, whatever mood you're in Thessaloniki has something for everyone!