Corfu Adventures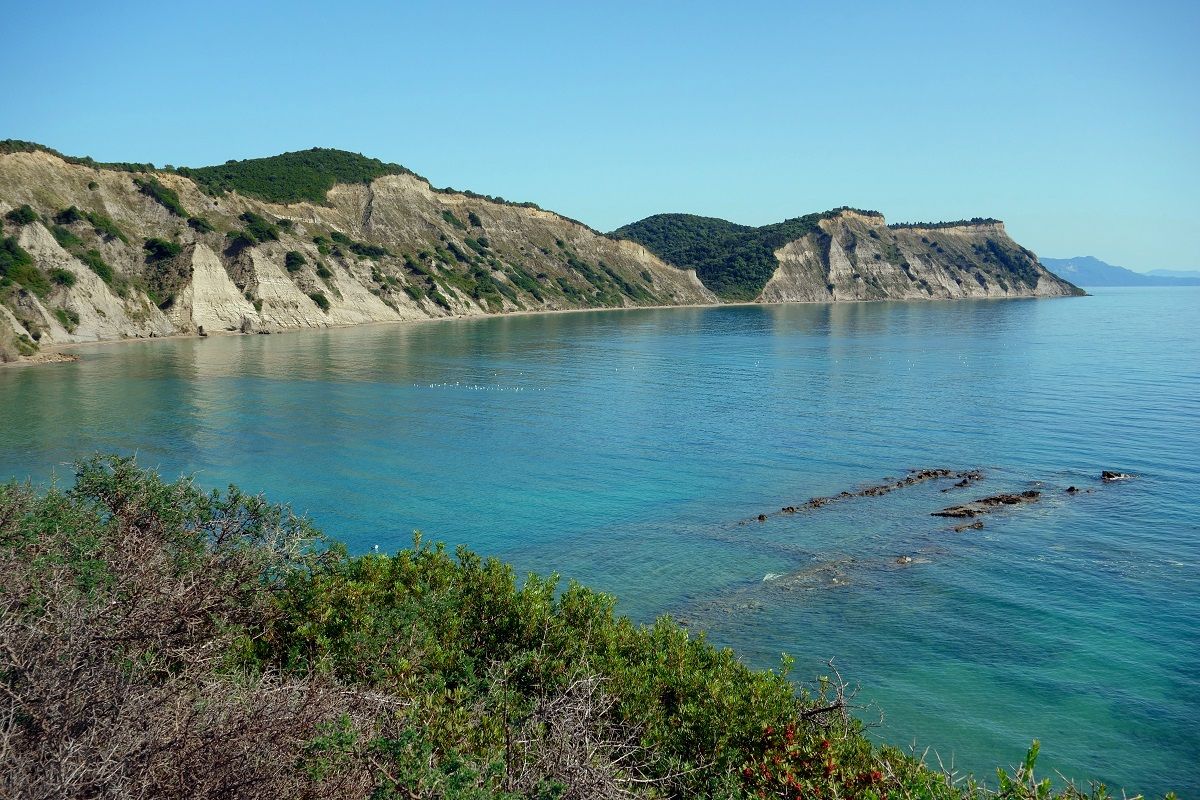 I couldn't think of anywhere else I wanted to be. Stretching out in front of me were steep cliffs plunging into calm waters. Below I could spot a thin strip of golden sand. I was at the southernmost tip of the island, Arkoudilas, apparently from the French "arc d'isle" - they named it well. Behind was the forest of cypresses, pines and mastic trees I had just walked through, newborn wild flowers underfoot in the spring sunshine. This was the Greece I was looking for - dramatic, brooding, rugged and untouched.
Nominally following the Corfu Trail, a 220km trekking route starting at the Agia Katerina headland in the north and reaching a glorious finale at those wild cliffs south of Kavos, I had passed through an astonishing variety of scenery on the way. Juniper scented dunes gave way to groves of ancient olive trees, melancholic mountain hamlets with cobbled footpaths, then deep gorges and plateaus where itinerant cattle roamed. I'd climbed Agii Deka, the island's second highest peak, descended timeworn mule paths, passed through pastoral valleys with neat fields and forgotten churches. After, in a modest taverna with a smattering of tables at the water's edge, I'd dined handsomely on bourdeto, red scorpion fish (skorpios) in a spicy sauce, whilst fishermen tended to their nets. Hrysiida had been the home of wild Corfiot alpine strawberries; tiny, sweet and fragrant. Hlomos was a beautifully dilapidated ancient village with a labyrinth of alleyways begging to be explored.
Following the trail signs, I'd skirted the shores of Lake Korission. Sea lilies sprang through the endless sand dunes beside me in this twitchers paradise, home to 120 different species of bird including the delightfully named Eleonora's Falcon and Montagu's Harrier.
Later, I strode down to Myrtiotissa. Described as "perhaps the most beautiful beach in the world" by local Lawrence Durrel, I slipped into the water, warmed by the dying sun. I had finally got my restorative swim. Looking back at the herb-strewn hills, I realized, and not for the first time on this trip, there was nowhere else I would rather be.