Smuggler's Cove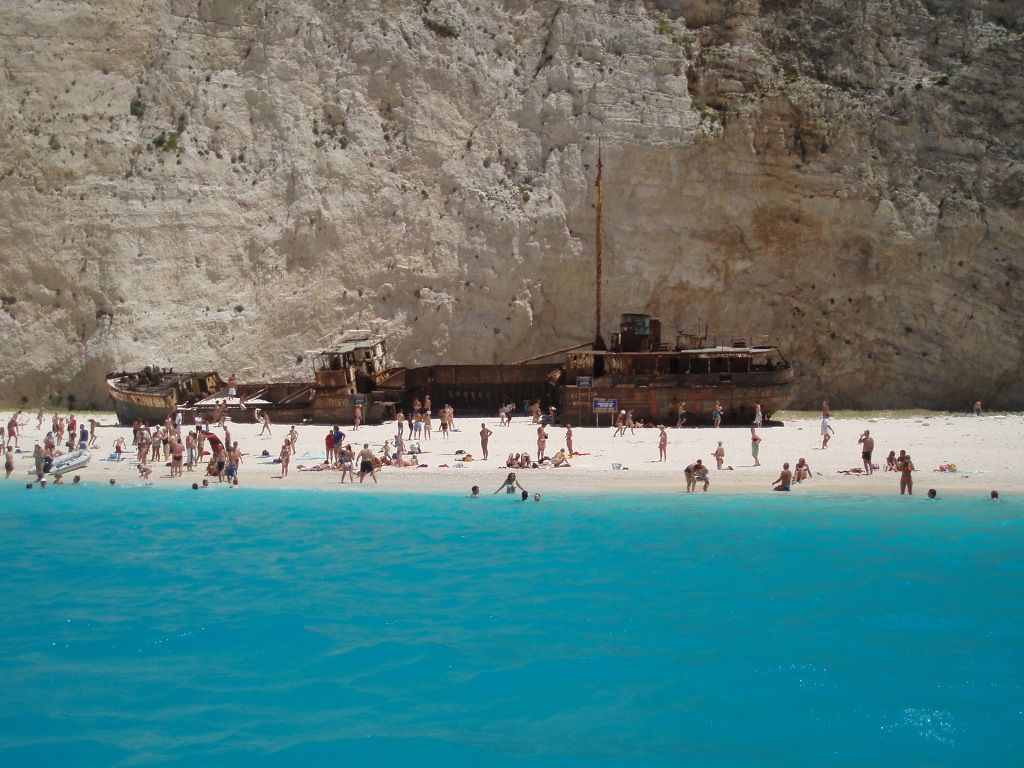 Zakynthos is a haven of diverse beaches ranging from organized beaches to tranquil coves, some of which are protected by the Marine National Park of Zakynthos as they are nesting grounds for the endangered Caretta Caretta turtles such as Laganas and Gerakas beaches.  
But for me, by far, the famous Shipwreck beach, aka Navagio beach, aka Smuggler's Cove, tops them all. 
This amazingly beautiful cove is defined by its steep limestone cliffs, soft sand peppered with pebbles, and clear turquoise waters that are incredibly inviting. But besides its natural beauty, what makes it truly interesting is the shipwreck that lies on its shore.
The story goes something like this… The boat, the alleged smuggler's boat "Panagiotis" was shipwrecked back in 1980 after hitting rocks, due to bad weather, while being chased by the Greek Navy as they believed it be carrying contraband cigarettes among other things. And thus, in 1983 the beach got its new name and became one of the most photographed and famous beaches in the world.
Getting there is fairly simple as boats depart regularly from either Porto Vromi to the south and from Cape Skinari and Agios Nikolaos to the north.  You can also take a boat from Zakynthos town.