Top 6 Beaches on Mykonos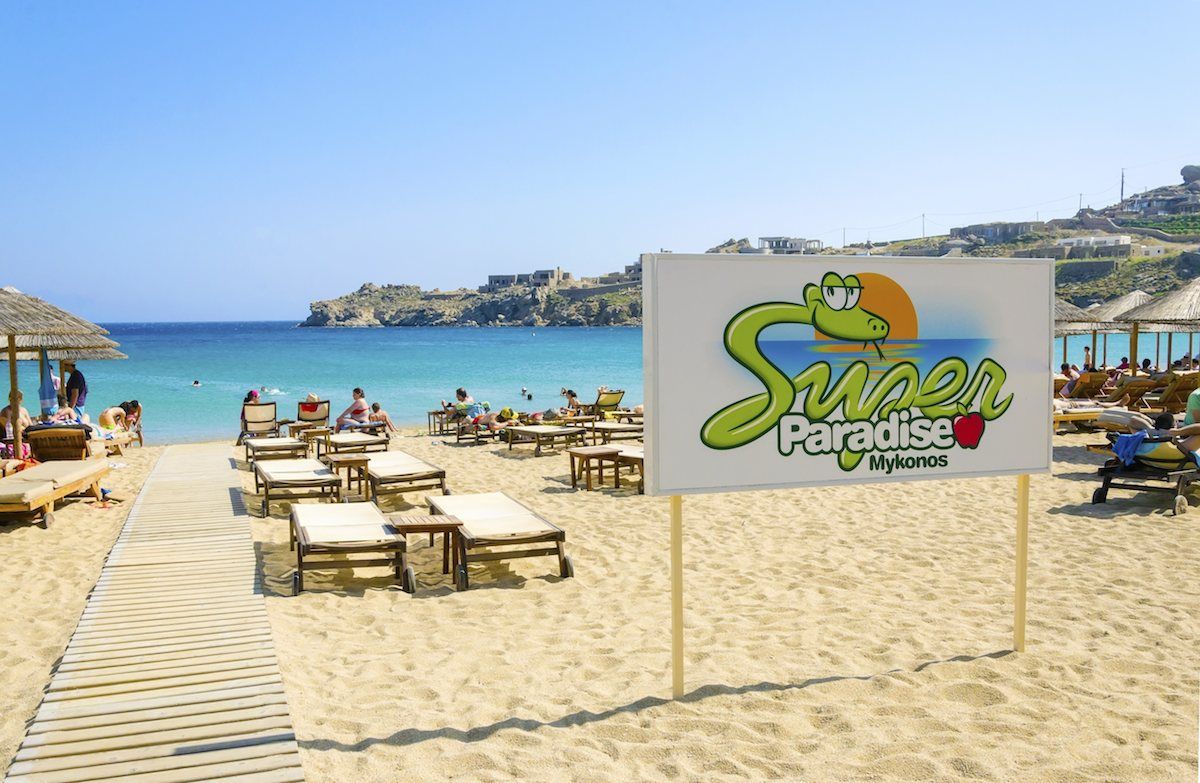 Recently I Ran around Mykonos island, on a fact finding mission. Armed with a crumpled map, bottle of water, and my iguana encrusted Vilebrequin swimming trunks I embarked on an adventure to explore 6 beaches. Here is what I discovered:
Super Paradise 
Right next to Paradise beach. 7km SE of Chora. One of the most popular beaches on the island. Golden sand, organised with water sports and a party atmosphere.  
Elia 
More family orientated. A quieter choice, very well organised with sunbeds and unbrellas. Beautiful sandy beach with a wide range of water sports on offer
Kalo Livadi
10Km from Chora, family friendly with golden sand, organised and with water sports to keep the kids busy.
Agios Stefanos
A stone's throw away from the town centre at 3km. Small picturesque beach in a small protected cove. A calm alternative to the busier beaches. As is characteristic of all the beaches on Mykonos, the water is crystal clear. Family friendly and well organised. 
Panormos
A tranquil beach locacted on the north side of the island. For those who feel overdressed in a swimsuit and prefer to go "au naturel" ,Panormos is nudist friendly! Sandy and partly organised.
Ftelia
A pebbled beach, peaceful, uncrowded and away from the music and partying. Ftelia may well be the ultimate chill-factor beach on Mykonos. The strong winds also make it an ideal location for windsurfing.