Tomatokeftethes is the ultimate traditional dish of Santorini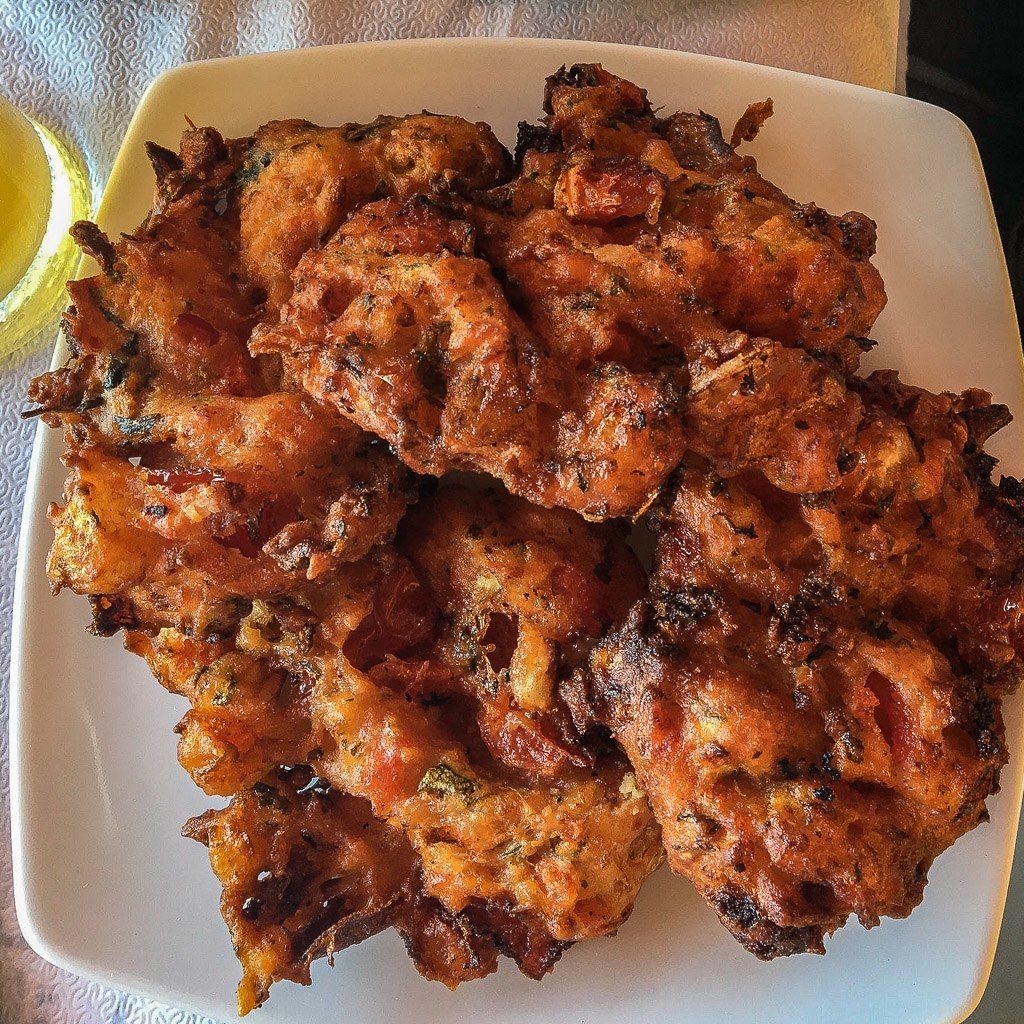 Tomatokeftedes (Tomatoe fritters) is undoutably the ultimate "must try" traditional dish of Santorini.
Produced from the island's cherry tomatoes which are grown in rich volcanic soil, giving them an amazing texture and taste.
Usually served hot but equally as delicious cold. Perfect as an appetizer.
This mouthwatering delicacy(or Meze as it's referred to in Greece) is best served with Ouzo or alternatively with a delightful local Nyxteri wine. 
Ingredients:
Tomatoes
Onion 
Flour
Salt and pepper
Baking powder
Oregano
Olive oil for frying