Cycle your way around amazing Kos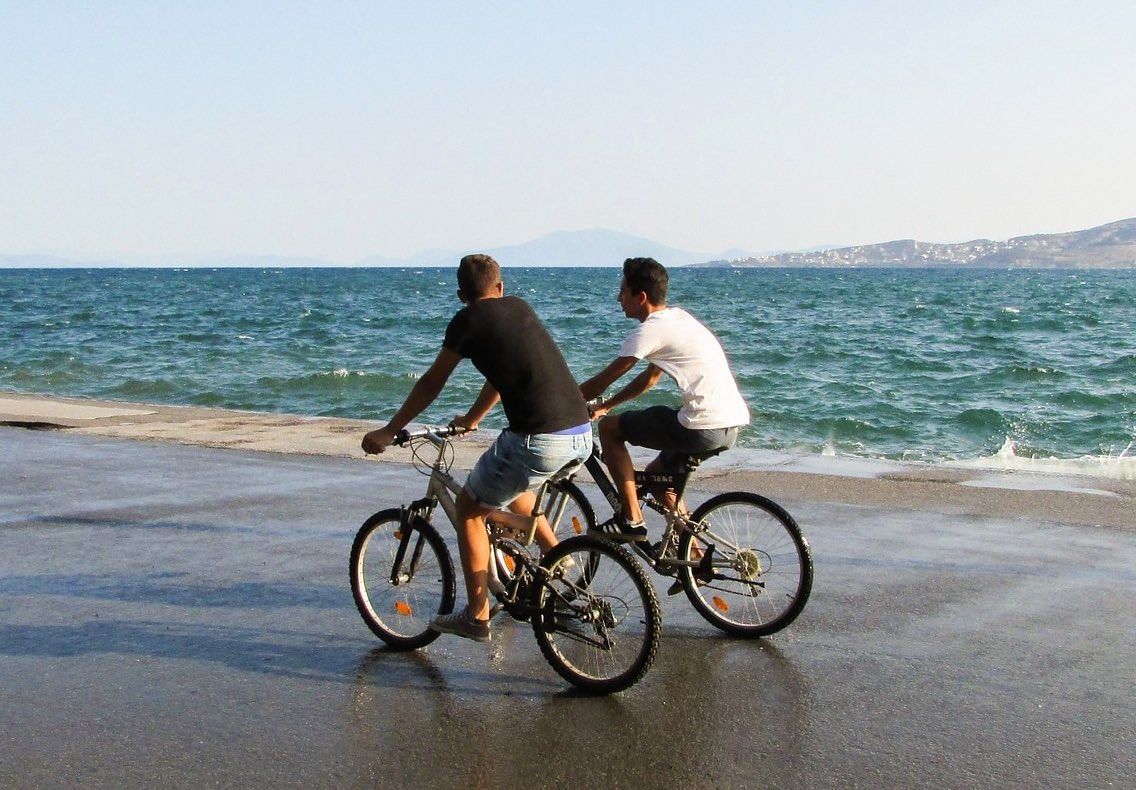 One of the things that may strike you when you first visit Kos is the number of cyclists leisurly peddling their way around in towns and villages and off to beaches.  With a growing network of cycling lanes and plenty of places to rent bikes this healthy, fun and environmentaly friendly mode of transport has become one of the most popular ways to travel and explore the island.  You can easily zip off to the lovely beaches of Psalidi, Tigaki, Lampi and Agios Fokas from Kos Town enjoying scenic views on the coastal cycling routes.
If something more invigorating takes your fancy, you can mountain bike through verduous valleys and ravines and visit sites such as the amazing forrested Plaka Valley where peacocks roam free, or up the Dikeos mountain range, past olive groves, vineyards and through pine forests to enjoy spectacular views of the Aegean when you reach the top.